IronSource launches new mobile studio Supersonic Games
Debut game Sort It 3D already a chart topper in Europe, America, Korea, and Japan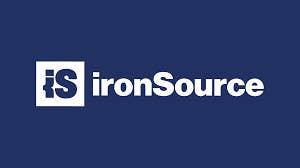 Mobile marketing company IronSource today announced the launch of a new mobile game studio, Supersonic Games.
The studio will focus on publishing and developing ad-based mobile games; IronSource CRO Omer Kaplan said the move is a "natural evolution" of the company's current mission to "turn great games into successful businesses."
Supersonic Games already boasts a chart-topping game with Sort It 3D, which found success in the European, US, Korean, and Japanese charts within a day of launch.
The studio's hyper-casual debut is the first game in a pipeline of upcoming titles which will be launched within the next month.
"Beyond the ongoing horizontal consolidation of the game industry, the last two years have seen an uptick in vertical consolidation, with successful game studios joining adtech providers or vice versa," said IronSource in a statement.
"Companies which combine a strong advertising business with a popular mobile games offering enjoy a significant edge in today's competitive market, benefiting from a more efficient funnel with fewer margins, ultimately resulting in more revenue for the developer."