iPhone 5 launching on September 21 for $199
Apple takes the wraps off its worst kept secret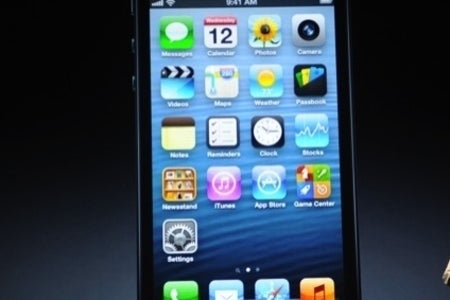 At a special press event today, Apple has just announced the iPhone 5, as expected. Apple says it's made entirely of glass and aluminum. It's 7.6mm thin and is being touted as "the world's thinnest smartphone." It looks almost exactly like the leaked images, with a 4-inch Retina display. Apple promises to update all its software to work with the new widescreen display.
The screen also reportedly offers 44 percent more color saturation; it's fully sRGB. And, Apple says that with the touch sensor built into the display, "it's now the most accurate display in the industry."
From a connectivity standpoint, the new iPhone 5 does indeed offer LTE, as expected, and Apple has also included HSPA+ and DC-HSDPA, for "ultrafast wireless technology."
Getting into the innards, importantly, iPhone 5 will come packed with a powerful new A6 processor, which provides a CPU and GPU that are each twice as fast.
From a gaming standpoint, this can only mean good things. EA Studios demoed Real Racing 3, and one of the new features on iPhone 5 with Game Center is time-shifted multiplayer, enabling you to race friends on the same track later (essentially asynchronous gameplay).
Apple then dived into two other important areas: battery life and camera functionality. The battery can last up to 8 hours with LTE usage, or it can provide 8 hours of 3G talk time. When using just Wi-Fi, it can offer 10 hours, while music can last for 40 hours and standby can sit around for 225 hours. As for the camera, Apple has included an 8-megapixel sensor with a five-element lens, hybrid IR filter, and a sapphire crystal lens cover, among other new features. Importantly, for avid photographers, image capture is said to be 40 percent faster with iPhone 5. There's also a cool new panorama mode for those extra wide scenes.
Naturally, the iPhone 5 is offering more in the way of video recording too. It has full 1080p recording, improved video stabilization, face detection, and users can take photos while in the middle of recording video.
Also, Facetime now has an HD 720p camera, and the mode can indeed be used over a cellular network (if you feel like gobbling up your data plan, that is). Sound has gotten a nice improvement as well, since Apple has included a front, back, and bottom microphone. Speakers have seen their magnet transducers bumped up to five from three, and the earpiece now includes noise canceling on your own audio out.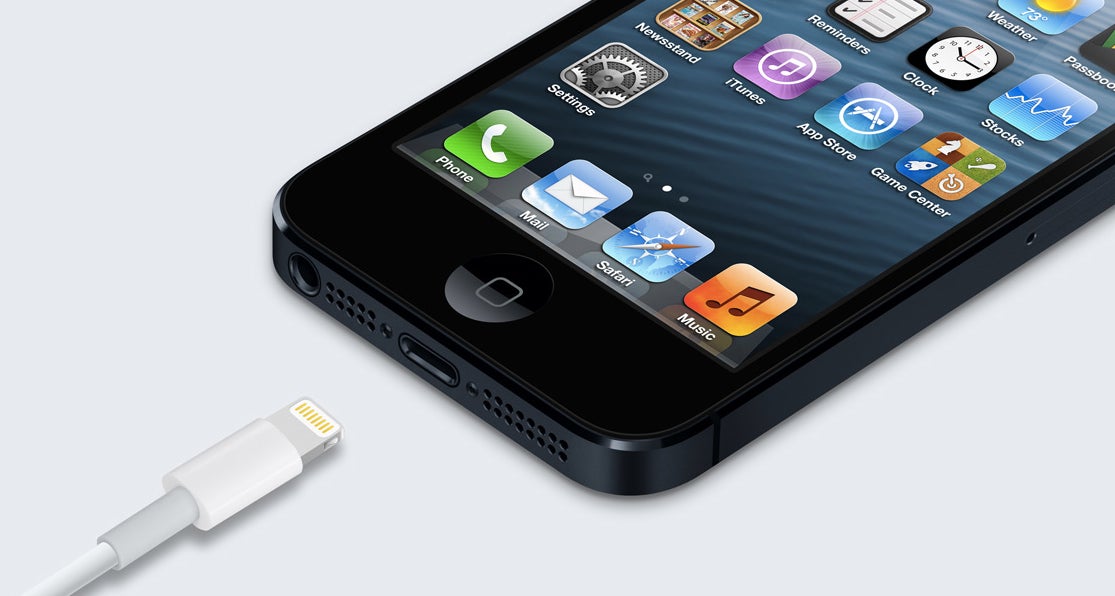 Following the camera presentation, Apple confirmed that the phone's connector is changing, as was rumored. It's called Lightning, and it's an all-digital, 8 signal design. Yes, there will be adapters for all the peripherals using the old connector, and Apple said it's working with accessory makers to now integrate Lightning into all their upcoming products.
Of course, one of the more exciting developments with the new iPhone is the introduction of iOS 6. In a move sure to please developers, Apple said iOS 6 will support phones back to the iPhone 3GS. Apple demoed its new Maps app, which replaces the previous Google Maps, and the company also talked about iCloud tabs, VIPs in Mail, and shared PhotoStreams. As for Siri, which certainly had some kinks on the iPhone 4S, Apple is now integrating the voice recognition service with apps like OpenTable, Facebook and more.
So how much will it cost? $199 for the 16GB version, $299 for a 32GB iPhone 5, and $399 for a 64GB edition, all with a service contract. Apple is also now making the iPhone 4 free with contracts, while the iPhone 4S is being lowered to just $99. Pre-orders will start on Friday and the launch is officially planned for September 21. Apple is boasting that it'll be the "fastest rollout ever" with 100 countries and 240 carriers by end of the year.
Apple also announced a new version of the iPod Touch, which shares many of the same new features as the iPhone 5, including the taller display and Lightning connector. The new iPod Touch will also feature an A5 processor, a 720p front-facing camera, and will be available in five different colors.
We'll have reaction and more to the iPhone 5 and iOS 6 announcements soon.