iPhone 5 hit by supply issues
The aluminum case for Apple's newest phone is slowing down the production line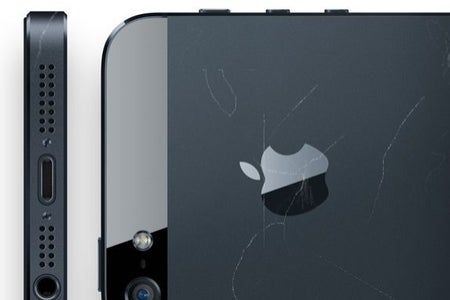 Apple's production of the brand-new iPhone 5 is being slowed down by quality-control procedures instituted at Foxconn Technology Group, according to a report by Bloomberg. The initial line of iPhone 5 units were dogged by complaints of nicks and scratches on the aluminum case. The aluminum Apple decided to use for the new smartphone is thinner and lighter, but also harder to handle in production.
"It's a trade-off because aluminum is strong and tougher to break, and it's light and more economical, yet it is also easier to scratch," Jacob Huang, a professor of materials engineering at National Sun Yat-Sen University in Kaohsiung, Taiwan told Bloomberg. "You could use magnesium, which is lighter, but even softer and easier to scratch, or glass which is heavier but harder yet more brittle."
RBC Capital Market analysts cut their Q4 iPhone 5 forecasts from 57 million to 49 million due to the lack of components.
"The iPhone 5 is not easy to put together because it's a minimalist design," Sterne, Agee & Leach Inc. analyst Shaw Wu told Bloomberg. "Apple has a very high standard, where it aims to produce each model to be an exact replica where variance is measured in microns."
"These stricter standards would lower the yield on good products being shipped out," added Fubon Financial Holding Co analyst Jeff Pu. "They'll handle it by increasing labor and machinery, and Apple may even use its cash to buy new equipment to assist Foxconn."
[Image Via Cult of Mac]