iPad sells 3 million since March 16 launch
The new iPad has sold 3 million units, Apple has revealed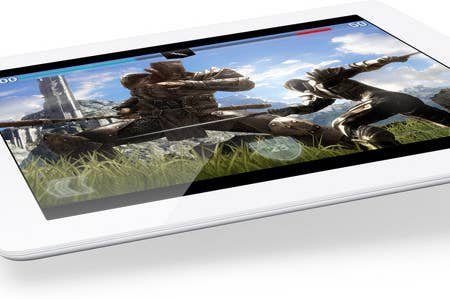 Update:Apple has now revealed actual sales figures - the new iPad sold 3 million units since launching on March 16.
"The new iPad is a blockbuster with three million sold―the strongest iPad launch yet," said Philip Schiller, Apple's senior vice president of Worldwide Marketing. "Customers are loving the incredible new features of iPad, including the stunning Retina display, and we can't wait to get it into the hands of even more customers around the world this Friday."
By comparison, the original iPad took 28 days just to reach 1 million sold.
Original story:
Apple's new iPad could have larger implications for the games business, with a projected 66 million units sold in 2012, and its launch weekend would appear to be quite strong, according to Apple.
CEO Tim Cook told investors that the new iPad had a "record weekend" and Apple is "thrilled." By exactly what measure the latest tablet had a "record" is not clear at the moment, since the company still hasn't issued any concrete sales data.
Demand for the new iPad clearly has been strong, however, as Apple did sell out of its units online before launching last Friday, and wait times for new buyers are stretching out to as much as two or three weeks. Apple commented that its customer response has been "off the charts."
Apple took the same approach last year with the iPad 2, refusing to release hard numbers following launch, although some analysts have speculated that iPad 2 sold around a million during launch weekend alone.
Apple released the new iPad in 10 countries simultaneously.