iPad fever could sell 66 million units in 2012
As the new iPad launches fans everywhere are rushing to pick one up, or are they?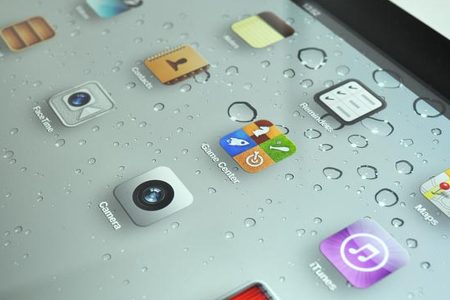 Today marks the launch of Apple's new Retina-enhanced iPad, with the industry watching to see if Apple can break records again with the new model of its best-selling tablet. Competitors continue to release other options for consumers with Google's Android OS and Microsoft's upcoming Windows 8 giving manufacturers the ability to sell their own "iPad killer". Unfortunately for them, Canaccord Securities analyst Mike Walkley told investors that he believes Apple's domination will continue unchecked.
"We believe Apple has extended its leadership position in the fast growing tablet market, and we have increased our 2012 and 2013 iPad tablet share estimates," Walkley wrote, according to BGR. "We believe the new iPad has raised the bar relative to competing tablets with impressive hardware specs, competitive pricing, and the leading software ecosystem of over 200k iPad-specific applications. At MWC, our meetings with Android OEMs focused on smartphones as tablet OEMs indicated difficulty competing with the iPad 2, let alone the new iPad."
Canaccord believes Apple will sell 65.6 million iPads in 2012, up from 55.9 million in 2011. Walkley has estimated that Apple could sell 90.6 million iPads in 2013, up from his previous estimate of 79.7 million.
Piper Jaffray analyst Gene Munster concurs, estimating sales of 60 million iPads in 2011. Apple Insider reports that Munster expects Apple to sell over 1 million iPads within the first 24 hours of launch.
Early this morning, fans were lined up at Apple Stores and other big-box retailers, like Best Buy, to pick up the new model. 450 people lined up outside of Apple's Ginza store in Tokyo, according to the Associated Press. The Apple Store in Hong Kong used an online lottery with preset times for winners to keep crowds down. The Boston Globe reported that 200 people waited outside of the Apple Store there. On the other hand, Business Insider noted that while crowds massed around the larger stores, many smaller retail outlets had no lines waiting for their iPads.
Can Apple continue to hold lightning in a bottle, or can Google and Microsoft catch up this year?