iPad Mini and iPhone 5 coming to China in December
Apple has announced a Chinese release date for its latest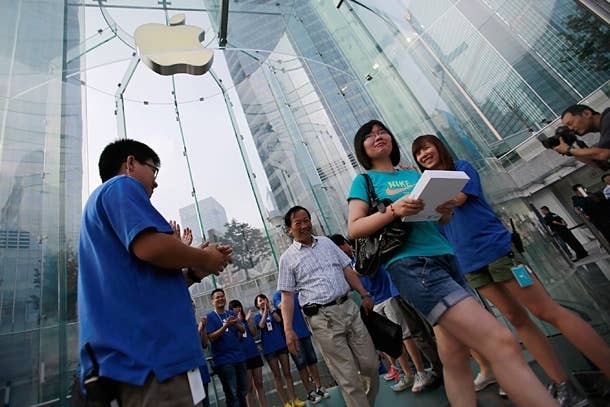 Apple announced today the release dates for the iPad Mini, 4th-Gen iPad, and iPhone 5 in China. The Wi-Fi versions of the iPad Mini and iPad are expected on December 7, while the iPhone 5 is coming on December 14.
China has become one of Apple biggest markets, so the company has worked hard to get its products past the red tape that stymies many manufacturers.
"Our conversations during our meetings and casual consumer interactions during our China trips tell us that the iPad Mini will take off like wildfire in China," Topeka Capital Markets analyst Brian White wrote in a research report obtained by Mercury News. "The smaller form factor and lower price point, we believe Apple will be able to sell the iPad mini in meaningful volumes."
The 4G LTE versions of the iPad Mini and iPad were not mentioned, but carriers China Telecom and China Unicom will be selling the Wi-Fi device, so a further announcement could be forthcoming. China Mobile will be not stock the new iPhone at all, according to a report by The Next Web.
[Associated Press photo by Eugene Hoshiko]