iPad 2 sales close to 1m in first weekend
"iPad 2 sold out at every Apple and non-Apple store we contacted," says analyst
Apple has sold almost 1 million units of the iPad 2 in its opening weekend, according to analysts.
A report by Reuters points out that the original iPad reached 1 million sold after 28 days on store shelves.
"Our field checks over the weekend indicate that the iPad 2 sold out at every Apple and non-Apple store we contacted," said Brian White of Ticonderoga Securities.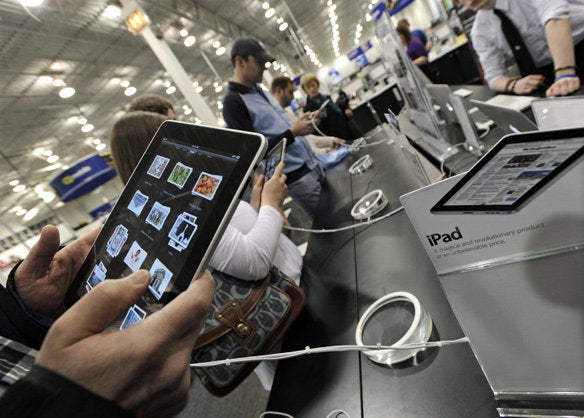 "In fact, all the stores had worked through iPad 2 inventory by Saturday afternoon, and there were no new iPad 2 deliveries on Sunday."
The iPad 2 went on sale in the US on Friday and is due for launch in the UK and Europe on March 25 - the same day as Nintendo's new 3DS hardware.
"We would not be surprised to see Apple sell closer to 1 million iPad 2's in the opening weekend," Wedbush Morgan's Scott Sutherland told Reuters.
According to the report, US retail giant Best Buy reported it had sold out of the latest iOS device within 10 minutes of putting the iPad 2 on sale.