iOS 14 will "severely impact" monetisation opportunities, Facebook says
Changes in privacy policy on Apple devices could mean a 50% drop in ad-driven revenue coming from Facebook's Audience Network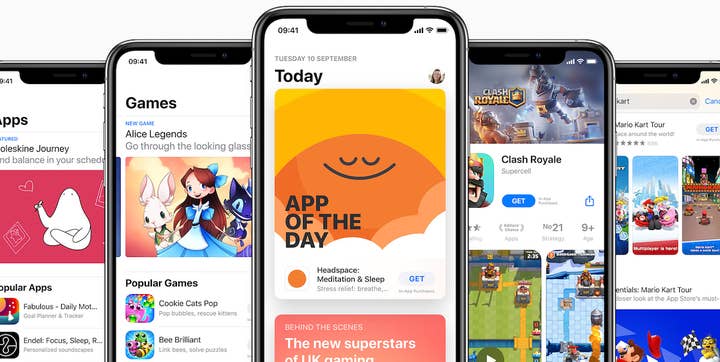 The latest version of Apple's OS could "severely impact" mobile publishers' ad-generated revenue, Facebook warned.
Apple unveiled iOS 14 back at WWDC 2020 in June, and announced changes in its privacy settings, including a development in the way IDFAs (ID for Advertisers, unique codes assigned to iOS devices) are collected, meaning users will now have to opt in to be tracked.
Facebook has now warned iOS developers that these changes means publishers will struggle to monetise their apps through Audience Network, Facebook's own ad network. It's used very widely by developers for its gigantic reach -- it's essentially using Facebook user data to advertise in products outside of Facebook.
"[This change] may render Audience Network so ineffective on iOS 14 that it may not make sense to offer it on iOS 14 in the future," Facebook said in a statement, adding that the network's ability to deliver targeted ads on iOS 14 will be "limited."
As a result, Audience Network ads will either not appear for iOS 14 users, or be irrelevant to them. Facebook added that the impact could be significant, potentially halving the revenue coming from Audience Network for publishers -- if not worse.
"While it's difficult to quantify the impact to publishers and developers at this point with so many unknowns, in testing we've seen more than a 50% drop in Audience Network publisher revenue when personalization was removed from mobile app ad install campaigns," the statement continued. "In reality, the impact to Audience Network on iOS 14 may be much more, so we are working on short-and long-term strategies to support publishers through these changes."
In a similar post on Facebook for Business, the company detailed a couple of measures it's already taken to face these changes, including the decision to not collect IDFAs on its own apps on iOS 14 devices, and the release of a new Facebook SDK.