Investors go wild for new funding platform Fig
$500,000 of backing for Outer Wilds within two days of launch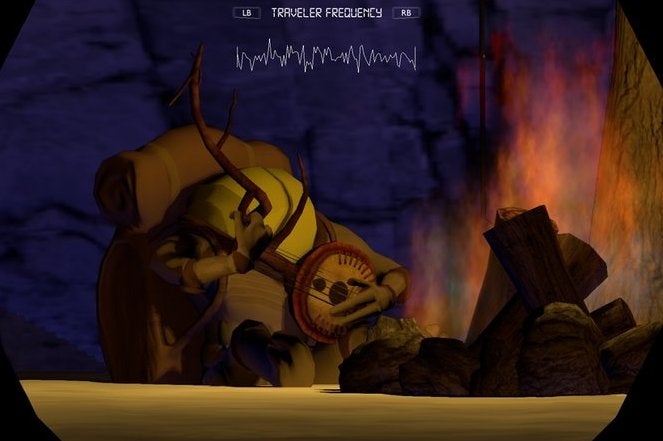 It's been just two days since we reported on the launch of Fig, a new crowdfunding platform created specifically for the games industry and headed up by former Double Fine COO Justin Bailey, but it's already attracted a massive $500,000 from investors for its first project, The Outer Wilds.
"The investment interest we're seeing is far exceeding our expectations," Bailey told GamesIndustry.biz this morning.
"Right now we have over half a million dollars of expressed interest to invest into Outer Wilds. We're currently vetting that amount, going through it with the investors. We're actually having discussions with Mobius Digital about taking on investment; right now they've capped investment at $50,000 which we already have. Obviously we have ten times more than that lined up."
Investors had offered $250,000 by the end of the first day, a total that rose to $500,000 by the end of the second and is continuing to climb. And Bailey pointed out that amount is just new interest - Fig already has a network of industry investors lined up but they haven't even tapped into that resource yet.
"It's really exciting to me to think what it's going to be when it's opened up to unaccredited investors as well"
The Fig advisory team is meeting today to discuss how this huge swell of interest in the investment side could change the platform's road map.
"We've got a lot of data now and we need to sort through it and figure out how we'll be changing things in the future. There's a lot of excitement, I think the message is very, very clear that people are interested in having a financial stake in these games that they're helping fund."
Fig is also seeing a positive reaction from people who want to participate in the more traditional pledge and reward side of the crowdfunding platform. Fig's team was originally concerned that the investment side would put off those pledgers, but Bailey is happy to report that hasn't been the case.
"We've actually found that people who go into the investment flow and check stuff out are four times more likely to actually back and buy a bundle and become a supporter of the game," he said.
Investing through Fig is still limited to accredited investors, but the regulatory procedures are underway that will allow anyone to become a Fig investor. That will only grow the support developers can expect to see.
"It's really exciting to me to think what it's going to be when it's opened up to unaccredited investors as well."
For more on the details of Fig from Bailey check out our launch story here.