Intel expects 20 Windows 8 tablets this year
The chip maker believes 2012 will see a wide range of Windows 8 devices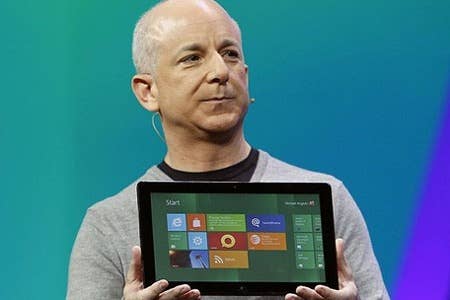 At today's investors call, Intel CEO Paul Otellini announced that there will be 20 Windows 8-based tablets coming later this year, alongside a host of Intel-powered products. Intel reported second quarter revenue of $13.5 billion (£8.6 billion) with a recorded profit of $2.8 million (£1.8 billion), down from $3 billion (£1.92 billion) last year. Intel expects the third quarter to be sluggish as users hold off on PC purchases until Windows 8's release, with floodgates opening in October.
"Ultrabooks continue to build momentum, and achieved our volume goals in the first half. We are very pleased with the level of innovation and invention being brought into this category, and are now tracking over 140 Ivy Bridge-based designs in the pipeline," said Otellini according to The Verge.
"Of those, more than 40 will be touch-enabled, and a dozen will be convertibles. With visibility into this many designs, we are confident that we'll see $699 systems at retail this fall. We are also tracking more than 20 Windows 8 tablet designs based on our low-power and low-cost Clover Trail Atom SOC, in addition to a number of Core-based tablets."
It will be interesting to see how hardware manufacturers differentiate themselves in a sea of Windows 8 devices.