Insurgency: Sandstorm was the most downloaded game in EMEAA last week
EMEAA charts show continued strength of FIFA 19, Super Smash Bros. Ultimate across the region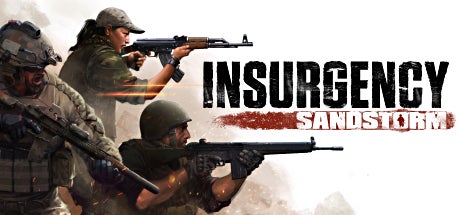 As the year winds down, holiday sales of games across Europe, the Middle East, Africa and Australia continue to show favor to FIFA 19 as well as a strong preference for Nintendo titles.
FIFA 19 has hovered near the top of the EMEAA charts since its launch in October, and though it was bopped down to #2 by Super Smash Bros. Ultimate during the title's launch week, it's regained its dominance and put Smash squarely in second place.
Aside from the equally-solid prevalence of Call of Duty: Black Ops 4 and Red Dead Redemption 2 in the upper levels of the charts since their launch, the EMEAA region also continues to show a heavy interest in Nintendo titles. Super Mario Party and Mario Kart 8: Deluxe remain solid long after their launches, and it's worth noting that while FIFA 19 is most popular on the PS4, its second most-popular platform is not Xbox One, but Nintendo Switch.
Finally, while a lack of retail hurt it on the combined charts, new release Insurgency: Sandstorm topped the download charts for the week ending December 16, 2018 - just ahead of Grand Theft Auto V.
Here is the combined physical/digital chart for the EMEAA region for the week ending November 25th:
| Last Week | This Week | Title |
| --- | --- | --- |
| 2 | 1 | FIFA 19 |
| 13 | 2 | Super Smash Bros. Ultimate |
| 3 | 3 | Red Dead Redemption 2 |
| 6 | 4 | Call of Duty: Black Ops 4 |
| 7 | 5 | Super Mario Party |
| 4 | 6 | Battlefield V |
| 19 | 7 | Spider-Man |
| 11 | 8 | Assassin's Creed: Odyssey |
| 9 | 9 | Mario Kart 8: Deluxe |
| 8 | 10 | Pokemon Let's Go! Pikachu |
Participating companies in the GSD charts (run by B2boost on behalf of ISFE) are Activision Blizzard, Bandai Namco, Capcom, Codemasters, EA, Focus Home Interactive, Koch Media, Microsoft, Milestone, Paradox, Sega, Sony, Square Enix, Take-Two, Ubisoft and Warner Bros.
Digital data includes games sold in Australia, Austria, Bahrain, Belgium, Bulgaria, Croatia, Cyprus, Czech Republic, Denmark, Finland, France, Germany, Great Britain, Greece, Hungary, Iceland, India, Ireland, Israel, Italy, Kuwait Lebanon, Luxembourg, Malta, Netherlands, New Zealand, Norway, Oman, Poland, Portugal, Qatar, Romania, Russia, Saudi Arabia, Slovakia, Slovenia, South Africa, Spain, Sweden, Switzerland, Turkey, Ukraine and UAE.
Physical data includes all games, but only those sold in Belgium, Denmark, Finland, France, Italy, Netherlands, Norway, Poland, Portugal, Spain, Sweden and Switzerland.