Insomniac re-casts Peter Parker's face model in Spider-Man Remastered
Ben Jordan to replace John Bubniak due to closer resemblance with voice actor Yuri Lowenthal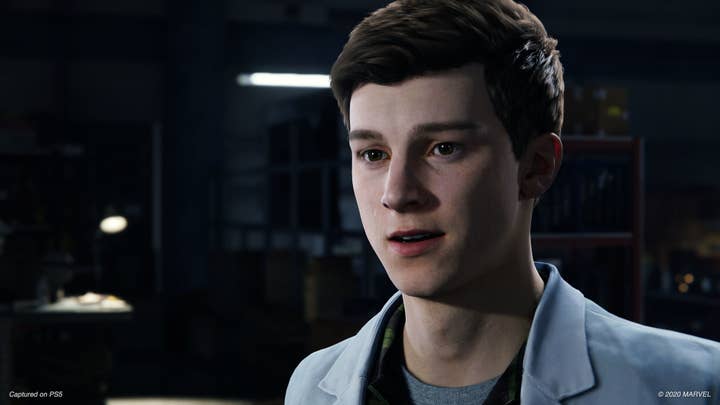 Insomniac has announced that among other changes and visual improvements being made to Marvel's Spider-Man: Remastered, it will be recasting the face model for Peter Parker.
In a blog post, Insomniac laid out many of the adjustments being made for the remastered version, including the new casting of Ben Jordan as the face of Spider-Man:
"We loved working with John Bubniak on the original game; however, to get a better match to Peter Parker/Spider-Man actor Yuri Lowenthal's facial capture, we have cast Ben Jordan to be the face model for Peter Parker on the PS5 console. He looks incredible in-game, and Yuri's moving performances take on a new life."
Lowenthal provided the voice and motion capture work for Peter Parker in the game, while the face itself was originally modeled on Bubniak and will now be modeled off of Jordan.
The news was met with some confusion and criticism on social media, prompting a further response from Insomniac creative director Bryan Intihar:
"As we discussed the franchise's future and moving to the PS5, it quickly became apparent that delivering even more believable-looking characters made finding a better facial match for actor Yuri Lowenthal -- who we all love as Peter -- a necessity," he wrote.
Marvel's Spider-Man: Remastered is launching on PlayStation 5 on November 12 exclusively as part of the Marvel's Spider-Man: Miles Morales Ultimate Edition bundle.