Insomniac Games teams up with Starlight Children's Foundation
"We love knowing we can help people in the communities where we live and work"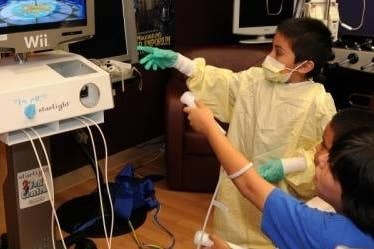 Ratchet & Clank studio Insomniac Games is doing its bit for the Starlight Children's Foundation this year, matching employee donations to the charity dollar-for-dollar.
"The Starlight Wish List program is a wonderful opportunity for Insomniac Games and our employees to help not just one family, but two hospitals filled with many families," said Ted Price, CEO of Insomniac Games.
"We love knowing we can help people in the communities where we live and work to offer families in need a brighter holiday season."
Both the Miller Children's Hospital in California and Duke Children's Hospital and Health Centre in North Carolina will benefit from the scheme, which invites people to buy toys movies, games and art supplies from the Starlight Wish Lists to help sick children.
"Insomniac Games has been a tremendous supporter of Starlight over the years and truly understands the benefit of our distractive entertainment programs," added Starlight Global CEO Jacqueline Hart-Ibrahim, .
"As an early supporter of the Starlight Wish List program, we are delighted that Insomniac is strengthening its support of hospitalized kids."
Insomniac Games has had a ongoing relationship with the charity, in 2010 it sponsored a Starlight "Fun Centre" in Providence Saint Joseph's hospital's Emergency Department, featuring a Nintendo Wii, DVD player and LCD TV. In 2012 Price was honoured with Starlight's 2012 "Heart of Gold Award."