Inside Xbox UK also cancelled
Larry Hryb confirms Xbox Live entertainment to "transition to a third-party content model"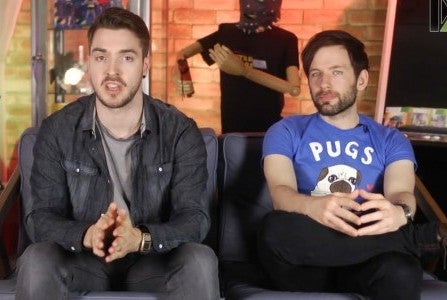 The UK version of Inside Xbox has officially been axed, following quickly in the footsteps of its US counterpart which was cancelled last week
"So, to be clear and succinct: Inside Xbox is no more, as are our jobs. Your support during the last four years has meant the world to us," said Xbox Live Europe editor Daniel Maher, who ran the service along with Andy Farrant and Ashley Denton.
The UK team had been hinting that major decisions were being made about the show behind the scenes, but were unable to confirm the results until Xbox Live rep Larry Hryb, better known as Major Nelson, published the news on his blog.
"Following the news last week that that Inside Xbox in the US was to cease production, the team in Europe has been investigating what makes most sense for them and the Xbox LIVE community as they continue to strive to deliver the latest gaming and entertainment news for users across the region," he revealed.
"As such, they have decided to move away from the current first-party produced content model and transition to a third-party content model, which will provide timely and locally-relevant content to users across more of the EMEA markets. Whilst this means that the Inside Xbox brand will effectively be retired in Europe, the focus remains on continuing to provide the Xbox LIVE community with the latest and best in games and entertainment news and information."
The US cancellation meant the show, which appeared on both YouTube and the Xbox dashboard, is also no longer available in Canada, Australia and New Zealand. Mexico and Japan "will continue to produce first-party content for its members via other media outside of the Inside Xbox brand."