Infinity Ward founders missed out on $13 million bonuses
Infinity Ward's top 20 employees were projected to each make more than $1 million in bonuses in 2010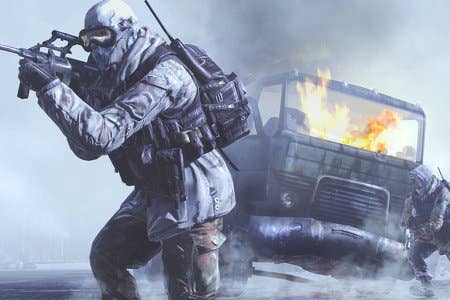 The case between Activision and Infinity Ward founders Jason West and Vince Zampella has uncovered a number of corporate documents, with one outlining how much is at stake in the case. In an email exchange involving former Activision Publishing president and current Activision Blizzard Vice-Chairman Michael Griffith and former Activision Blizzard Compensation Manager Steven Aguilar, the pair discussed the extraordinary sums being paid out to Infinity Ward's top 20 employees.
"If you recently worked on a hit FPS, read this and see how incredibly underpaid you are," said ngmoco general manager Ben Cousins in a tweet about the document.
In 2009, West and Zampella had a projected base salary of $420,000, with projected bonuses of over $3 million. Outside of the two founders, Infinity Ward's next seven employees, including senior software engineer Robert Field and lead software engineer Francesco Gigliotti, all had base salaries above $115,000 with projected bonuses of $603,067. Below that line, projected salaries were between $74,900 and $127,608, with projected bonuses between $278,486 and $556,972.
Even more impressive is the projected compensation for these employees in 2010. These salaries reflect earnings that West and Zampella were denied as they were removed in March of 2010. Both gentlemen had projected base salaries of $436,000, but with expanded project bonuses of $13 million each. That means they were denied nearly $27 million due to their termination.
For the rest of the top team, employee salaries remained in the $77,896 - $162,240 range, but projected bonuses likewise ballooned into the $1.175 million - $2.5 million range. A number of these employees, including Gigliotti and lead game designer Zied Rieke, left Infinity Ward to join West and Zampella at Respawn Entertainment.
Griffith acknowledged in the correspondence that Activision was "paying way too many people way too much" and wondered if there was "a way to put caps on [the] bonus payouts."