Infinity Blade II writer bringing popular Mistborn franchise to gaming
Mistborn creator Brandon Sanderson creating new RPG title with Little Orbit Studios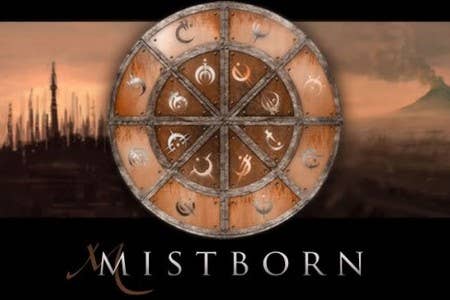 A popular fantasy franchise is getting the video game treatment, as Mistborn creator Brandon Sanderson will be working with Little Orbit to bring his fiction to game consoles. Mistborn: Birthright is currently planned for release on the PS3, Xbox 360 and other platforms in 2013.
Sanderson is no stranger to video games, having recently completed the story for Epic Games' Infinity Blade II. He was also responsible for a short novella that was available for download with Infinity Blade II. Sanderson's fantasy pedigree should not be ignored; he's currently finishing work on the final novel in Robert Jordan's Wheel of Time series. Now Sanderson hopes that working with Little Orbit he can leverage Mistborn as another popular fantasy franchise among gamers.
"I'm a huge fan of the series, and I cannot wait to get this into the hands of gamers," said Matthew Scott, CEO of Little Orbit. "Between the distinctive magic system, the story twists Brandon has planned for the game, and the rich depth of character skills, we're creating something very unique for players to enjoy."
"As an avid gamer, I'm extremely excited by this opportunity," said Sanderson. "The chance to write the story for a Mistborn game while working with a team of talented developers is, quite literally, living a dream."
Little Orbit was formed in January 2010 with a focus on licensed-based entertainment products. The publisher works with popular creators "to extend their vision into games through transmedia storytelling and engaging content for all gaming platforms."