Infernum: investors in free-to-play have unrealistic expectations
Zynga's "abnormal market valuation" has put pressure on market, says founder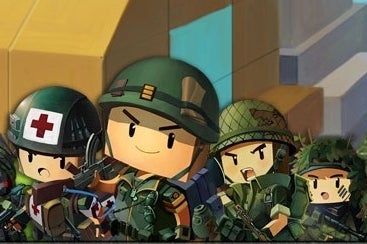 Shareholders and investors in the free-to-play market are expecting too much growth too quickly, according to Infernum founder Andreas Weidenhaupt.
Weidenhaupt partly blames the abnormally high valuation of Zynga earlier in the year for putting pressure on free-to-play companies to hit unrealistic targets.
"Since Zynga reached an almost abnormal market valuation investors and shareholders tend to expect much too high growth rates in much too short a time," he told GamesIndustry International.
"By now, one-digit growth rates are not even regarded as good enough. If you plan double-digit growth rates you run the risk of threatening your whole business model, if the presumed growth rate is simply not happening.
"This affects the company manpower planning as well as product schedules and licensing. The market is dominated by the propensity to copy each other in order to be able to communicate these expected growth rates. We have to grow sustainable, healthy and not at any cost."
Yesterday Koch Media confirmed it had acquired a stake in developer Infernum as it looks to increase its footprint in free-to-play. Infernum's first release, Brick Force, has over 1.5 million players.
The company employs 32 people but expects to grow to over 50 during the new year. Weidenhaupt said that his company is ignoring the stats bandied around the free-to-play market, and is instead focusing on the product.
"I have to ask myself, for whom essentially are numbers of 300 million registered users communicated in the end? If you see this from a logical standpoint, you could stop any marketing activities immediately because you have already reached the available audience many times over already.
"An online marketing manager has to be able to market a game on a quality level instead of only buying traffic."