Infernum builds new advisory board
Industry names and Google vet to guide Brick-Force developer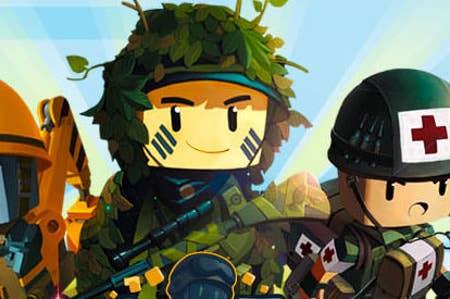 Online gaming studio Infernum has formed an advisory board of industry players to help guide its growth.
"As an up-and-coming startup, we're proud to have acquired established industry experts with such enthusiasm for our mission. This affirms our work so far and Infernum as a serious international player in the online games market," said CEO Andreas Weidenhaupt.
The board includes Johann Butting, formerly of Google, International Digital Entertainment Agency CEO Sean Kauppinen and game designer and best-selling author Dave Wolverton.
"With Johann Butting and Martin Korbmacher we bring two valuable leaders in online marketing with financial know-how into the fold, bolstered by Sean Kauppinen, Jess Mulligan and Dave Wolverton's game industry expertise," added Weidenhaupt.
"The new additions are worthy of our investment and will support us in successfully publishing our first title Brick-Force in the European and North American markets. Furthermore they will promote the progression of our first, yet to be announced, independently developed project."
Infernum, which shares its name with a Polish black metal band, was founded in June 2011 in Berlin, Germany. It's first title, Brick-Force, is being currently being co-developed by Korean game developer EXE Games.