Indie Sarbakan snapped up by Adrenaline Amusements
Canadian developer will help company enter mobile gaming market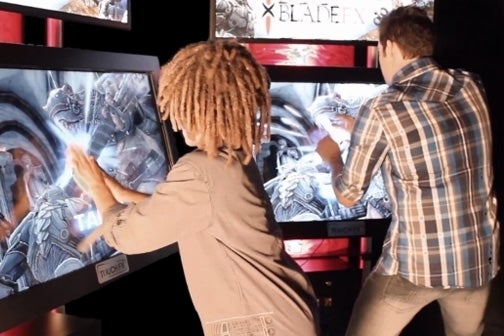 Quebec City's Sarbakan, an indie developer that has worked on titles like Where's My Water, has been acquired by arcade machine specialists Adrenaline Amusements, as it turns its attention to the mobile market.
"The mobile gaming market represents a significant opportunity for Adrenaline," said Adrenaline CEO François Lachance.
"The acquisition strategically fits with our vision to offer world-class original IP and custom-brand games for both arcade and mobile users. Sarbakan's creative prowess is second to none and we are thrilled to be working with such innovative minds."
The value of the deal was not disclosed but Sarbakan has an impressive pedigree with over 800 games to its name and previous partnerships with The Walt Disney Company, Warner Brothers, Namco Bandai, Square Enix, EA, Ubisoft and Kabam.
Adrenaline Amusements was founded in 2010 and has released arcade titles based on both Fruit Ninja and Infinity Blade.
"Adrenaline harnesses a distinct opportunity in the marketplace-one that is sure to generate breakthrough after breakthrough in gameplay experiences," added Sarbakan's Guy Boucher.
"We are proud to be now working with Adrenaline. The concept of merging mobile and arcade games is very unique and-until now-only offered by one or two major industry players. We are looking forward to building exciting new games with fascinating twists. We are confident that Sarbakan will continue to flourish as a best-in-class game studio for years to come."