Indie breakout Loop Hero sells 500,000 in first week
Four Quarters' deck-building game also sets record for publisher Devolver's fastest-selling soundtrack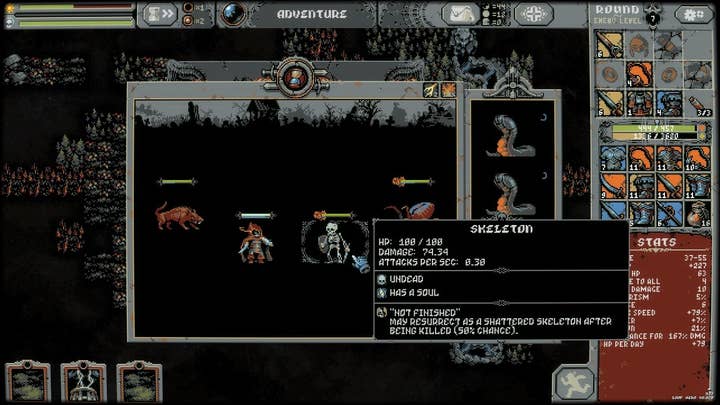 Devolver Digital today announced that Loop Hero has cleared 500,000 copies sold.
Loop Hero debuted on various PC storefronts March 4.
Developed by Four Quarters, Loop Hero is a mix of deck-building and roguelike elements, set on a constantly looping track where players can lay out tiles to rebuild the world around them.
According to Devolver, the soundtrack has also become the fastest-selling soundtrack in the publisher's history.
Four Quarters has said the team is currently working on a number of quality-of-life additions, including new speed settings and saving during expeditions, before moving on to new content for the game, including new cards, classes, and transformations.