Indian streaming platform Loco raises $9m in seed round
PUBG parent Krafton leads investment, which will enable startup to spin off from parent Pocket Aces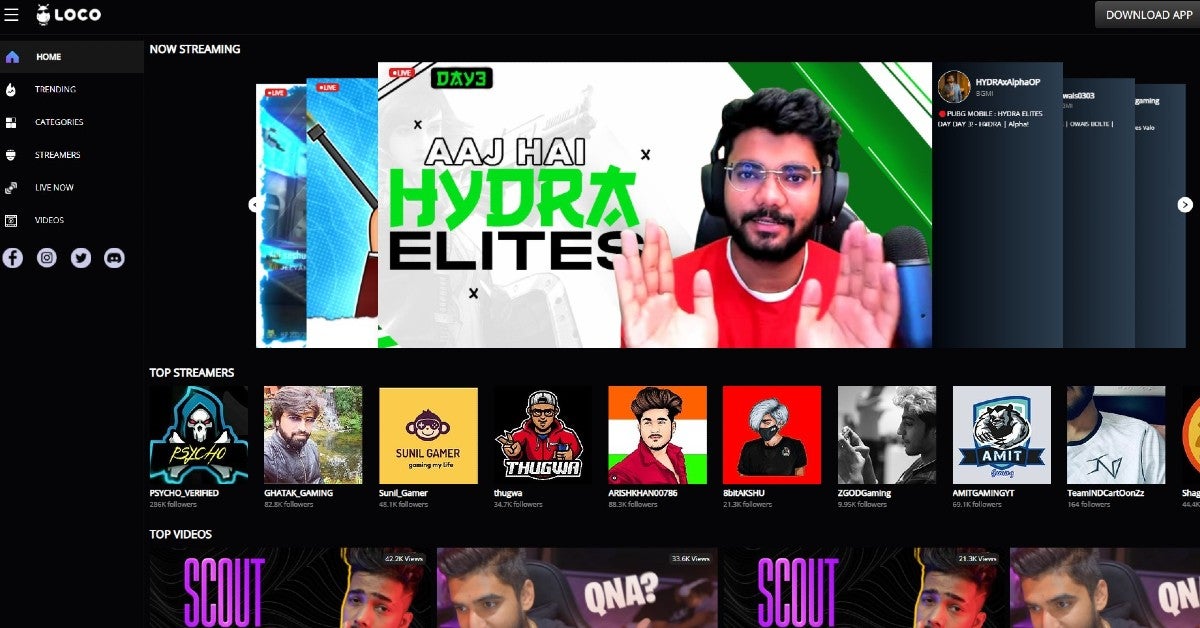 Loco, a games-centric livestreaming platform in India, has completed a seed round of funding, raising $9 million.
The platform launched in early 2020, and aims to be the Twitch-like home of India's gaming livestreams.
It was founded by Anirudh and Ashwin Suresh, co-founders of digital entertainment company Pocket Aces. GamesBeat reports the pair will now take charge of Loco while fellow co-founder Aditi Shrivastava will continue to run Pocket Aces.
The funding round was led by Krafton, the South Korean games firm that runs PlayerUnknown's Battlegrounds, and Lumikai, India's first fund for games and interactive media.
Other investors included Hiro Capital, Hashed, Axilor Ventures, North Base Media, and 3one4 Capital.
The funds will be used to accelerate development of the Loco platform and its app, and investing in bringing more streamers and original content, such as tournaments, fiction and non-fiction videos, to the site.
While exact user figures were not given, Loco claims it has grown significantly over the last year, thanks in no small part to lockdown restrictions imposed to prevent the spread of coronavirus.
The number of monthly active streamers has reportedly grown ten times, the monthly active viewers is up six times and live watch hours has risen by 48 times since June 2020.