India projected to generate $1.5bn in revenue by 2025
Niko Partners report says that the country's game market will triple over the next four years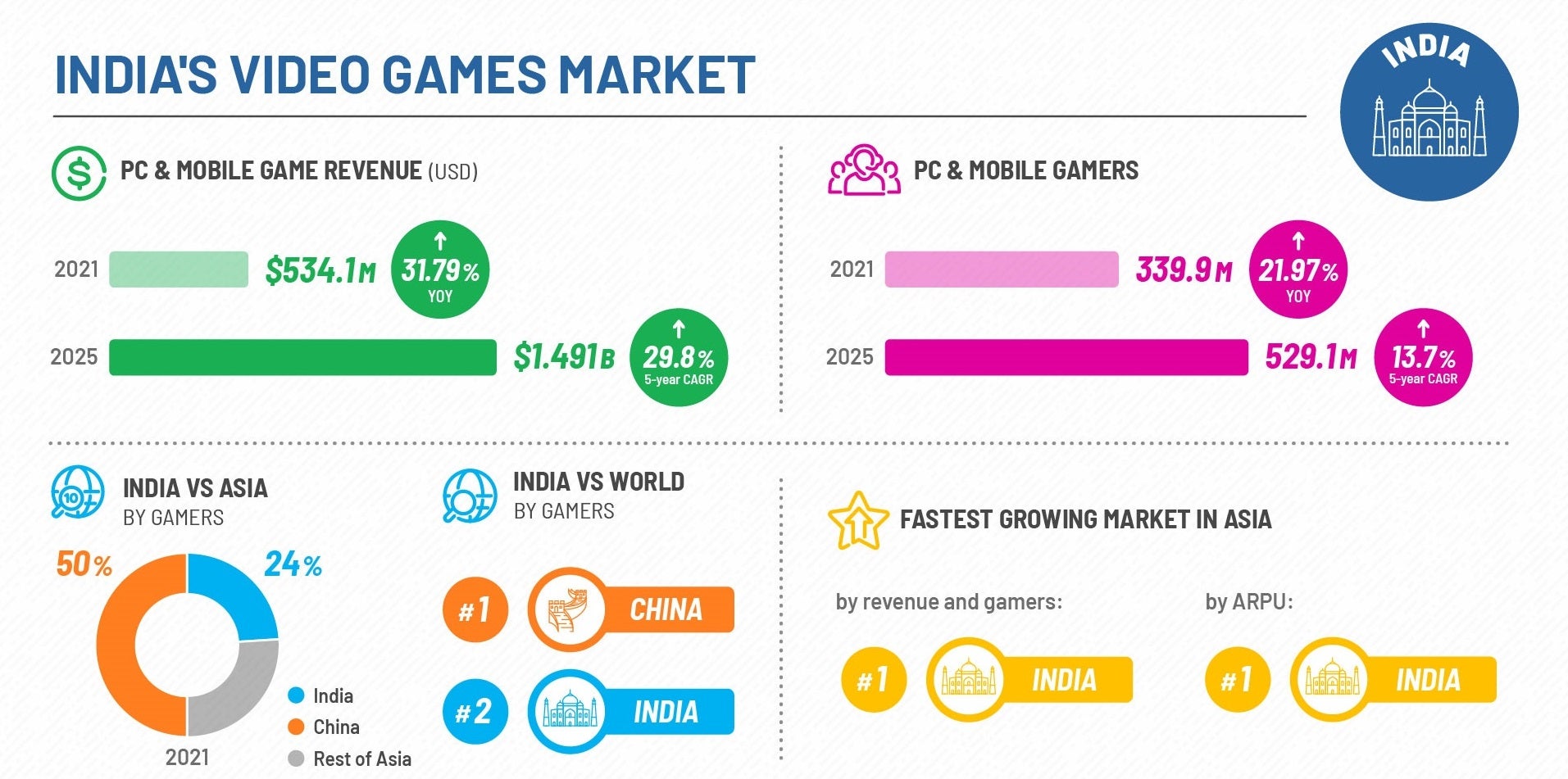 Market research firm Niko Partners this week released its 2021 India Games Market Report and 5-Year Forecast which says the country's game revenue is on pace to reach $1.5 billion in 2025.
That would represent a tripling of the market size in four years, as Niko projects India's gaming market to generate $534 million in 2021.
This year's projection already represents 32% year-over-year growth compared to 2020.
Niko Partners says that India is on pace to be the fastest growing games market in Asia for both revenues and number of consumers.
Additionally, the reports says that gaming consumers in India will account for 56% of the overall audience in the Asia-10 market in 2025. The Asia-10 region consists of Chinese Taipei, India, Indonesia, Japan, Korea, Malaysia, Philippines, Singapore, Thailand, and Vietnam.