In The Sims 4, representation is a journey, not a destination
Maxis producer John Faciane and senior game designer Jessica Croft discuss ever-evolving inclusion in-game, and across the industry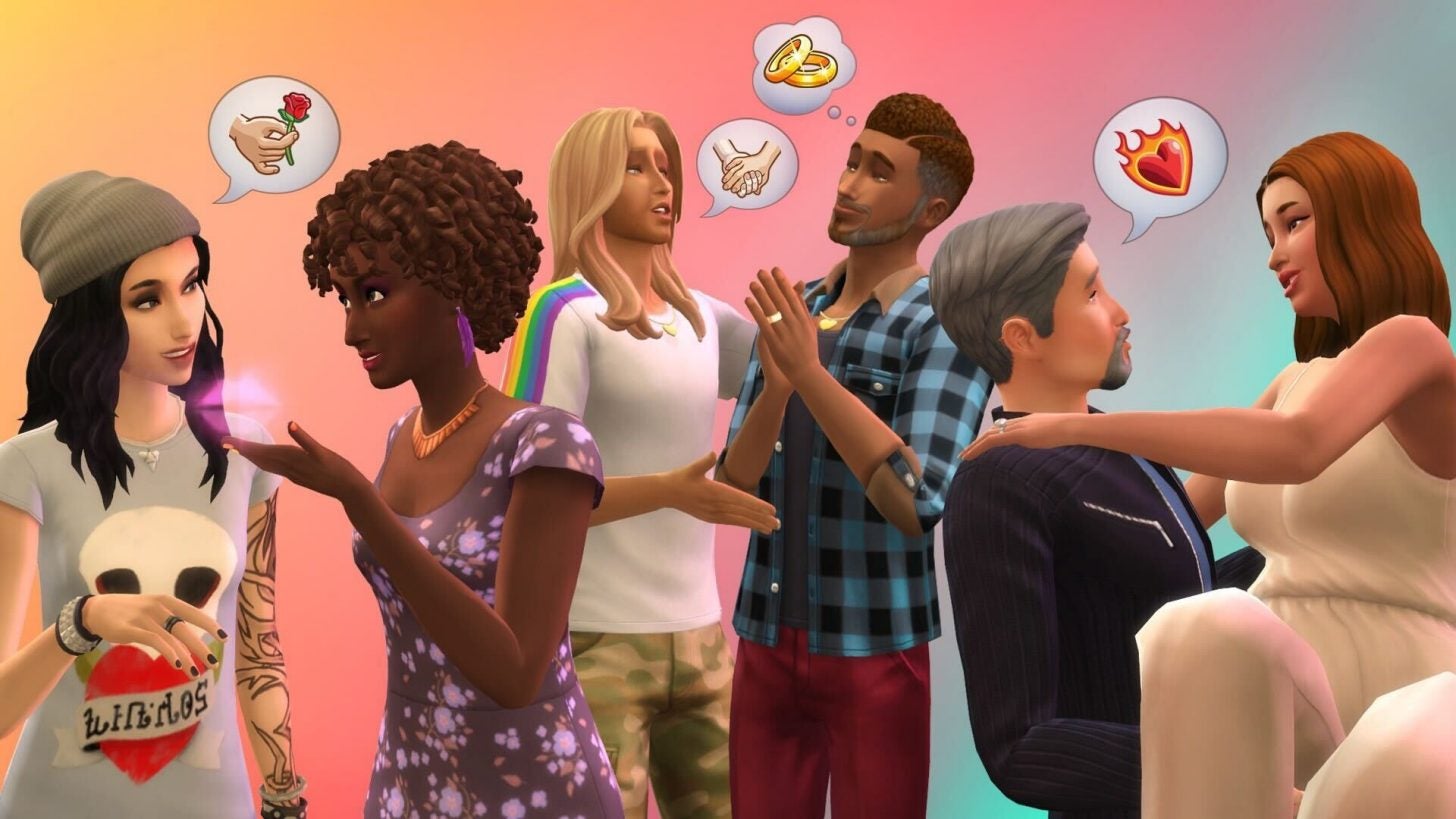 Since its inception, The Sims franchise has been a beacon of inclusivity for gaming, a space that has let players create and simulate their own characters in great detail.
As the series has evolved, the choices on offer have become more and more granular, not just giving players ways to change hairstyles, clothes and personalities, but allowing them to form open-ended relationships with characters without boundaries.
But while The Sims 4 gives players this unrivalled freedom, expression cannot happen if everyone is a blank canvas. The latest update seeks to address this, giving users the tools to give their Sims preferred pronouns and specific sexual orientations.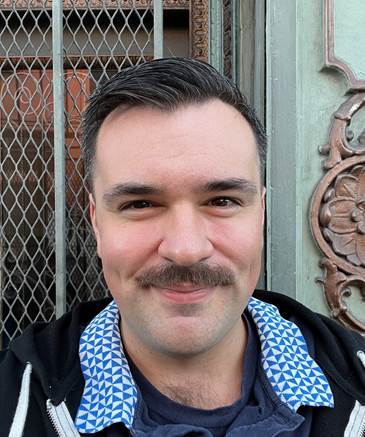 Speaking to GamesIndustry.biz, Maxis associate producer and lead on the pronouns feature John Faciane says that conversations about how to implement the options, specifically the pronouns update, had been going on since before he joined the firm four years ago.
"The customisable pronouns tool was built by our team that does updates to the living game itself, and then sexual orientation happened on the game pack side of things," Faciane explains. "But even in the early stages, I was communicating with Jessica [Croft] and the team that she worked with, to collaborate a little bit and share learnings about representation of sexuality, gender, and games in the industry in general."
Croft, senior game designer at Maxis, nods towards The Sims' long history of being on the forefront of representing same sex couples, and notes that the desire to see this representation has always been there, both internally and among the community.
"It felt like something that's a little bit overdue in The Sims," she says. "We've wanted to do it for a while now, it's just the question was, 'where did it seem like it really aligned with what we're putting out?'"
Last month, EA released The Sims 4: High School Years, a new expansion pack focused on creating a more in-depth education experience for teenage Sims. Croft is also lead game designer on this expansion, and says this felt like a perfect time to introduce the new pronoun and sexual orientation features.
"When I was growing up, I didn't have a lot of blueprints for what a healthy queer relationship looked like. The power of media is it's able to give you those blueprints"Jessica Croft
"When we're talking about high school years, it's teenagers, right? That is where a lot of people go through that journey, so it seemed like the natural fit for that pack and the right time to do it," she says.
"When I was growing up, I didn't have a lot of blueprints for what a healthy queer relationship looked like, so I didn't have the framework to engage in asking who I was. The power of media is it's able to give you those blueprints to better understand how you might live your life."
While The Sims has always given players the freedom to choose, The Maxis team wanted to make sure that in their quest for inclusion, they still showcased strong representation opinions, which is one concern the sexual orientation update aims to alleviate.
"John and I both identify as members of the LGBTQIA+ community, and if you have everyone be a blank canvas where everyone is everything, you don't represent anyone," Croft adds. "That's what we wanted to move a little bit away from; we wanted to actually have people feel seen by The Sims.
"One of the very common stories I hear is of a young LGBTQIA+ person that sees themselves reflected in media for the very first time in The Sims, and through that they know who they are is normal, and that everything's gonna be okay. And that's really powerful to me."
A similar story is echoed by Faciane about the pronouns feature, and it's his own past experience of working in the games industry that has led him to explore how The Sims can improve its inclusivity efforts.
"I am an openly gay man in the gaming industry, and just knowing that and seeing my presence in the industry, and being vocal about it, I think is really important," he says. "In a previous job, I wasn't out, and I got outed, and it didn't feel great. But then as I started being more open about it and talking about who I was with people, not only did it make me happier, I felt like I could truly be myself at work.
"Knowing all of that in my background, and knowing how important The Sims is to many, many players who want to recreate their own authentic experience in the game, we felt that it was important to push the pronouns feature forward."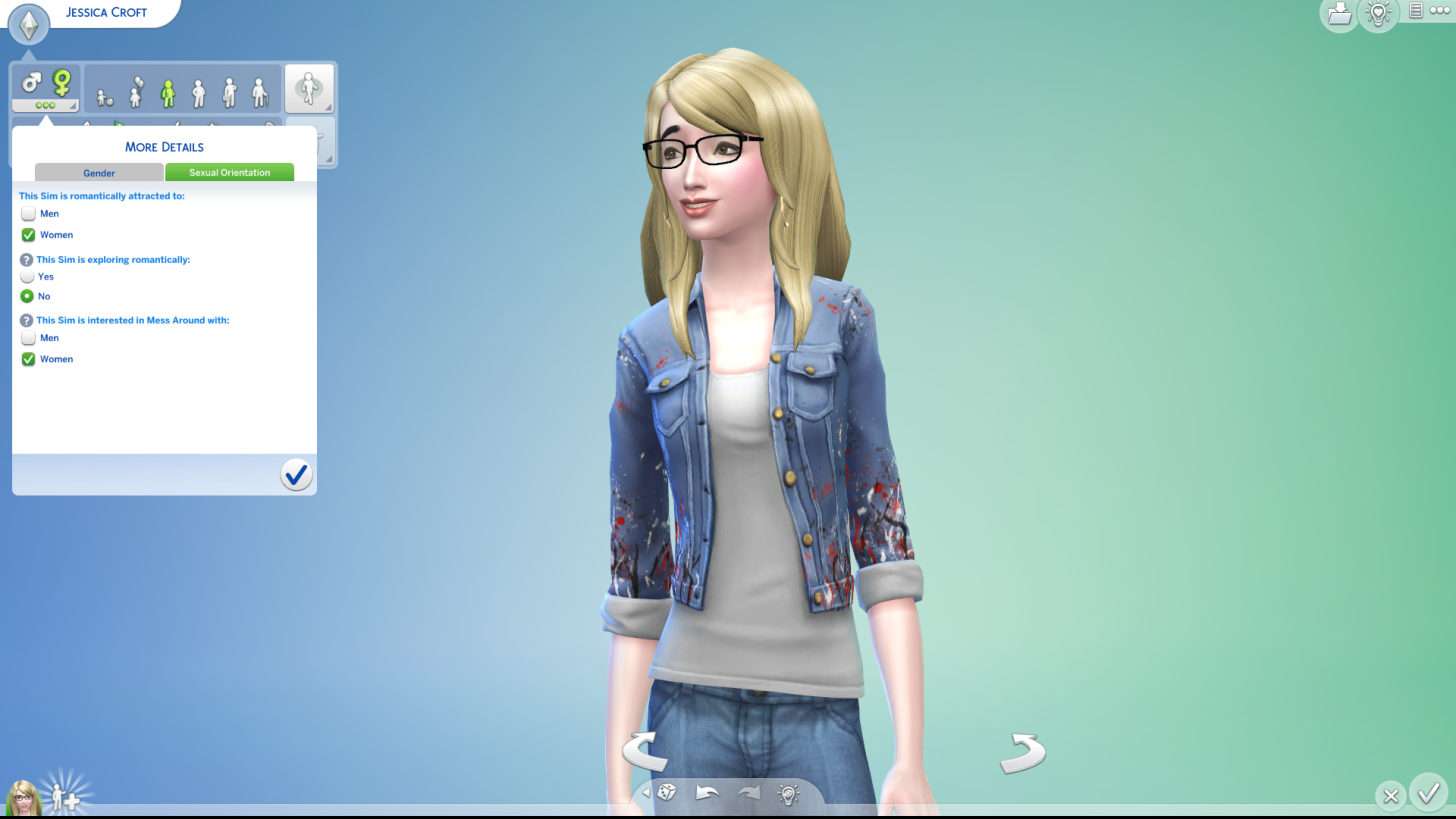 While The Sims has made strides in how it allows minorities to express themselves, one area that has been overlooked in the series' 22-year history is disability. As it stands, there is no representation for the disabled community in the game, and the omission is something that disabled players have been asking for a long time.
Faciante's role is among a team that focuses on base game improvements in The Sims 4, and he assures that representation and showing different lived experiences is a crucial task for them. The hurdle that it faces internally is resources and, while they didn't have anything specific to share regarding disability representation in The Sims 4, they say conversations are always happening.
"Accessibility is something that is very important to us as a team, we do have internal resources that we're partnering with at EA to investigate ways we can make the game better, whether that's through ads for accessibility to the game itself, or just representation of content in the game," Faciane tells us.
Croft adds that Maxis itself is a diverse company in terms of living experience, and it often boils back down to resources, and conversations regarding what the team can do that it isn't doing right now, or that it can do in the future.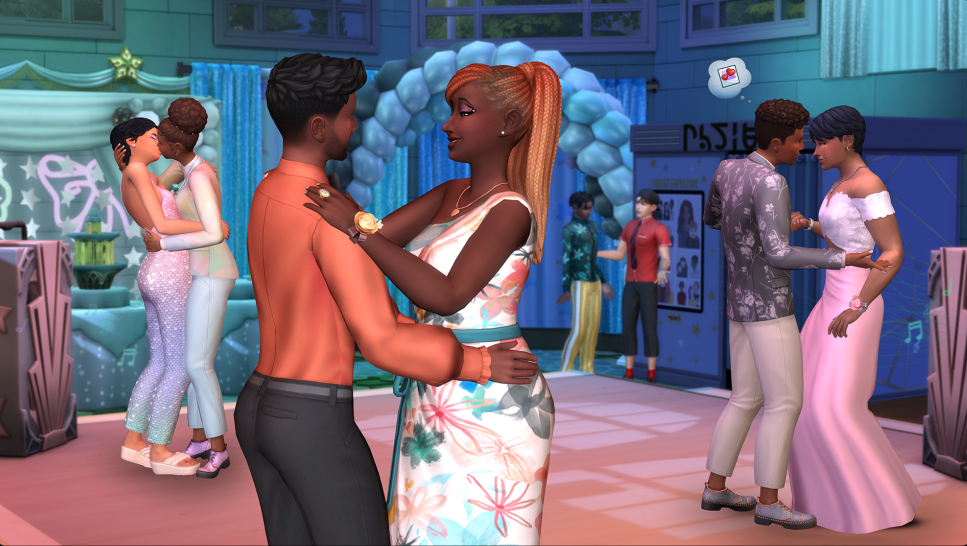 Some of the hurdles include tech-related issues; The Sims 4 is now eight years old and is constantly being updated. Another limitation is pushing omitted factors to the forefront of the development pipeline, something that Faciane is working on.
With a game that aims to simulate real life in an ever-evolving modern world, there's always a demand for something new, and this is what Maxis takes into account when it plans and prioritises new content for The Sims 4.
"I hate saying we're data driven or data informed, it makes us sound so corporate, but we are data informed," Croft says. "And we do have giant lists of things that players ask for which we try and factor in, because ultimately, we want to give players what they want, I think that's a no brainer.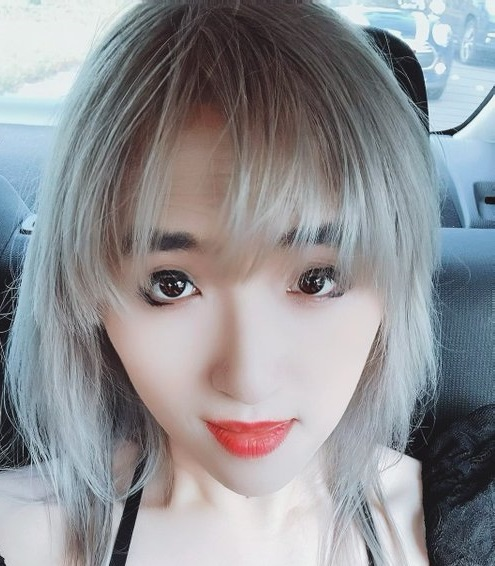 "That then becomes a question of what haven't we done yet? What is the area that we could broaden out our catalogue in? And it also becomes what does the team feel strongly about, because it's a very collaborative team."
While there's always work to be done to bring more content to The Sims 4, Faciane and Croft are both incredibly pleased with the efforts made so far.
"The thing that I'm most proud of is really seeing the amount of change that we've been able to affect with the community's sentiment for representation in the short time since I joined," Faciane says. "Maxis has always been a studio that's been associated with representation, diversity and inclusion, and seeing all the work that we've been able to do as we've been taking a more proactive approach, especially on my team engaging with what players want, that's something I'm really proud of."
Croft also shares that she's similarly proud of the sexual orientation and pronouns features and the way they've been executed, but adds that internally, there was never a struggle to even put these kinds of inclusive upgrades on the table.
"When I broached the topic of putting sexual orientation in the High School Years Pack, the conversations were never 'should we do it?' it was 'how might we do it?'," she tells us."There wasn't really any pushback against doing it. I've worked in other places where it would be a very long conversation about whether or not we should do it, or why we're doing it.
"There are people like me in the gaming industry, there are queer folks, transgender folks, non-binary folks, and having that visibility in our industry is just as important as it is for our fans"John Faciane
"Here, that sounds like the right thing to do, so how can we do that? The shift in tone internally towards not doubting that it's the right thing to do, but instead focusing on making sure we do it right, is just so fundamentally uplifting that I do genuinely feel seen here."
She adds that this isn't the end of Maxis' representation roadmap – there's always more work to be done, and more features to be made.
"We look at representation as a journey and that is still being mapped out," Croft adds. "We're still plotting out what the next waypoint is, and we want to take the community along on that journey with us because ultimately, it's to serve them, as well as represent a broader, more inclusive, safe world."
And when one studio makes a real effort to showcase inclusivity not just in its products, but within its own walls, it reflects across the games at large, Faciane points out.
"Over the past few years, we've come to an inflection point with the way our industry was perceived in the past and what the actuality is, and there is a broad spectrum of many different lived experiences in game development," he says. "We're not the only one, but I'm extremely happy that we're one of the studios that is really pushing to show that. There are people like me that are openly gay in the gaming industry, there are queer folks, transgender folks, non-binary folks, and having that visibility in our industry is just as important as it is for our fans."