Imperator: Rome plus multiple game expansions lift Paradox's Q2
Swedish publisher posts record Q2 revenues as long-term investments begin to pay off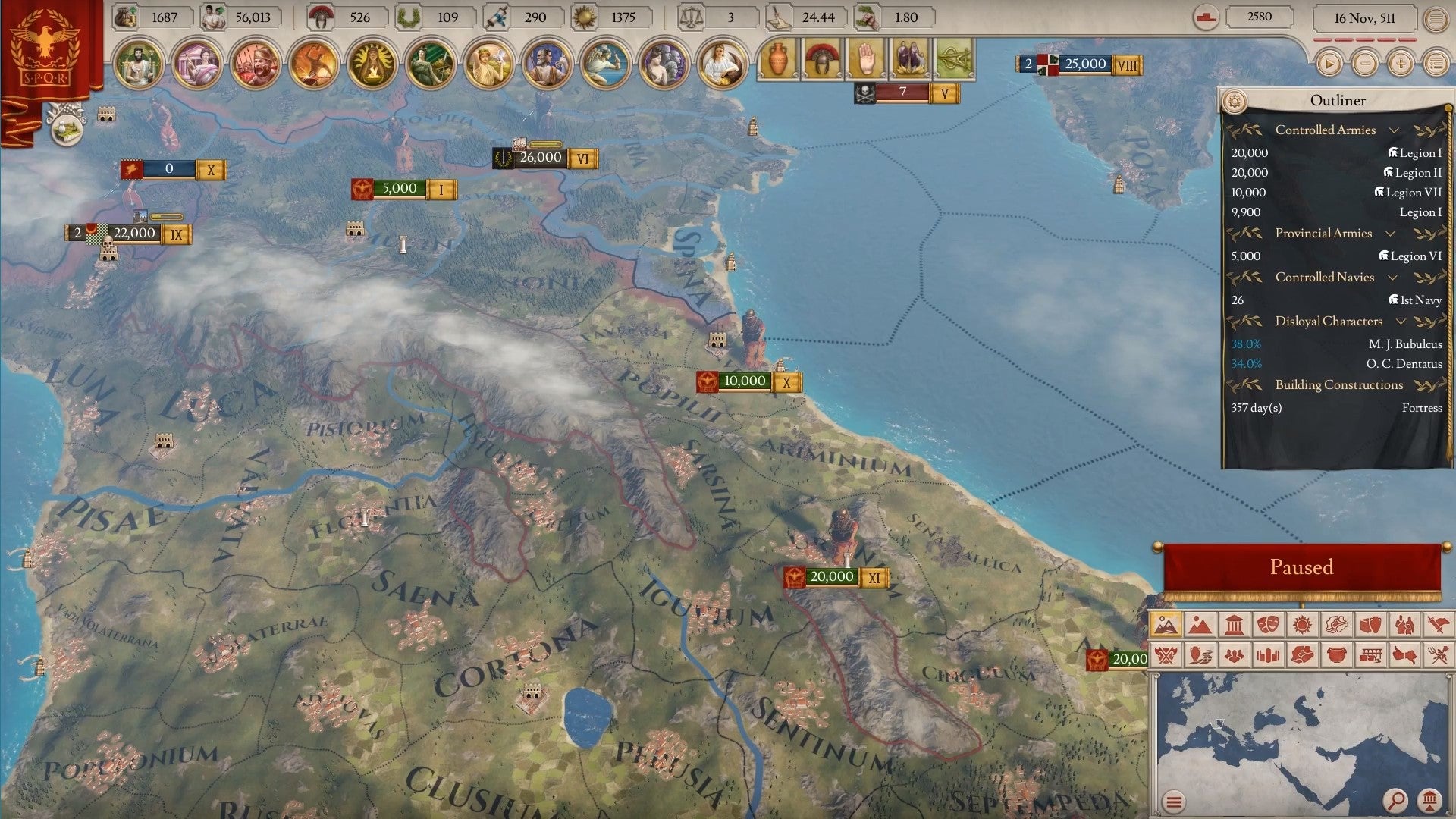 Last quarter, Paradox Interactive saw record investments alongside a decline in profit and revenue. This quarter, it's turning that back around with one new game releases and a string of new expansion releases.
In its Q2 financials, the Stockholm-based publisher reaped the benefits of the release of Imperator: Rome, as well as expansions for Battletech, Cities: Skylines, and Stellaris. Those releases brought the company's revenue to SEK 387.2 million ($40.6 million), up 30% year-over-year and a new quarterly record for the company. Operating profit was also up by 55% year-over-year to SEK 154.2 million ($16.2 million).
Along with the revenues from the releases listed above, Hearts of Iron IV and Surviving Mars also were meaningful contributors to the quarter's revenue.
"Both the development and marketing of our games start long before the games are released, and substantial parts of these costs are recognized immediately," said CEO Ebba Ljungerud. "This means that we have costs for our games long before they start to generate revenue, which has also been the case during the second quarter of the year with, for example, Vampire: The Masquerade - Bloodlines 2, Age of Wonders: Planetfall and Empire of Sin. The profitability of the period is thus held back the more we invest in future games, and this trend will continue so long as we continue to increase our investments."
Not included in the financials was Paradox's other major release for 2019, Age of Wonders: Planetfall. The game launched on August 6 and will be included in the Q3 results. Paradox does not have any other major releases planned for the rest of the year, though it has already announced both Empire of Sin and Vampire: The Masquerade - Bloodlines 2 for 2020.