Imageepooch officially bankrupt, CEO still AWOL
JRPG studio deletes all web presence, turns out the lights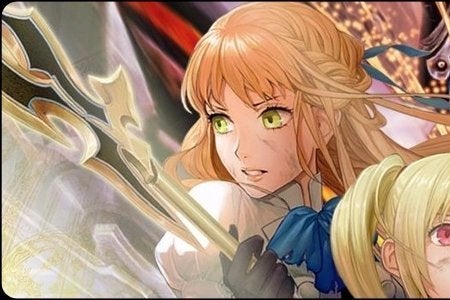 Japanese RPG studio Imageepooch, which created the Luminous Arc series and recently collaborated on Yoshi's New Island with Arzest, has officially entered bankruptcy proceedings, having taken down the company website and disconnected its phones. CEO Ryoei Mikage, who disappeared from public life in March, is still missing, with acquaintances expressing concern for his well-being.
Founded in 2005, Imageepooch quickly found success with its first game: tactical RPG Luminous Arc for the DS. Two sequels quickly followed, along with 7th Dragon and Arc Rise Fantasia, before the company produced a string of titles for the PSP and two for PS3. Most recently the studio had been making 3DS games, with the latest, Stella Glow, having just been confirmed for Western Release. Sadly, it looks to be the company's last, as Silicon Era has translated a report from Teikoku Databank which confirms that bankruptcy procedures began on May 7th for both Imageepooch and sister company Smile Online Game.
Silicon Era reports that the company currently owes about "1.1 billion Yen...to about 43 different creditors" whilst Smile Online is in debt to the tune of three million Yen to five companies. It's a long fall from grace from the company's apogee of 1.7 billion Yen of profit in September, 2011.