IGF Student Showcase winners announced
Ostrich Banditos and Unblanched Peanuts among the lucky few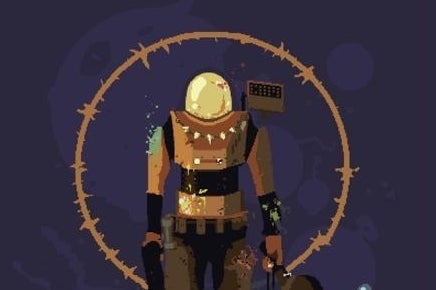 The Independent Games Festival has chosen its Student Showcase winners for 2014, winning each team $1,000, passes to GDC and the chance to win a further $2,000 prize for Best Student Game.
The eight winners, picked from a massive 346 entries, are listed below along with a number of honourable mentions.
Museum of Simulation Technology (Albert Shih - Carnegie Mellon University, Entertainment Technology Center)
Engare (Mahdi Bahrami & Moslem Rasouli - NHTV University of Applied Science)
Risk of Rain (Hopoo Games - University of Washington)
Symmetrain (Philipp Beau & Daniel Goffin - University of Amsterdam / University Kassel)
Westerado (Ostrich Banditos - HKU)
Rhythm Doctor (Hafiz Azman & Winston Lee - University of Cambridge)
Foiled (Unblanched Peanuts - NYU)
Cyber Heist (Hack n' Hide - University of Utah)
Honourable mentions also went to: Ladylike (Nina Freeman, Emmett Butler, David Coss & Winnie Song - NYU, NYU Poly); UN EP (Ian Snyder - Kansas City Art Institute); Rabbit Rush (Caterpillar Lane - RMIT); Flying Fish (The Grey Room - The Academy of Interactive Entertainment); and Bokida (Rice Cooker Republic - Institut de Creation et d'Animation Numeriques).
The Best Student Game will be announced at the Independent Games Festival Awards on March 19.