IGDA appoints new officers
Ex-Microsoft Studios vice president Ed Fries is elected as the organization's treasurer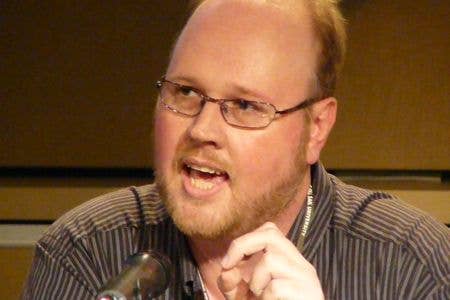 The International Game Developers Association has announced the election of new officers for the 2012-2013 term. Zee Zee Games CEO Dustin Clingman was elected as the chair of the organization, with the former chair, Riptide Games founder Brian Robbins, transitioning to chair emeritus. Former Microsoft Games Studios vice president Ed Fries was elected as treasurer and UC Santa Cruz Center for Games and Playable Media associate director Jane Pinckard was elected as secretary.
"We are looking forward to pushing the organization forward in new areas and directions," said Clingman. "We continue to grow our IGDA Scholars program with Develop Brighton participating this year. And we're also enhancing our IGDA Summit event in July with new tracks and inspiring, thought-provoking keynotes."
"We had a strong set of candidates this year," said Pinckard, "and we have a great board with a diverse and complementary skill set. We're all looking forward to working with our new board members [Ed Fries] and [Sheri Rubin]."
The full list of IGDA Board of Directors members is below:
Dustin Clingman (Chair) - CEO, Zee Gee Games
Ed Fries ‐ (Treasurer) Former VP, Microsoft Game Studios
Jane Pinckard (Secretary) - Associate Director, Center for Games and Playable Media at UC Santa Cruz
Brian Robbins (Chair Emeritus) - Founder, Riptide Games
Wendy Despain - Writer and Designer, International Hobo Ltd.
Darius Kazemi - Director of Community Development, Bocoup
Cordy Rierson, Studio Head, Microsoft Studios