If GTA5 keeps selling, would Take-Two wait to launch GTA6?
CEO Strauss Zelnick responds to concerns of the publisher cannibalizing its own successes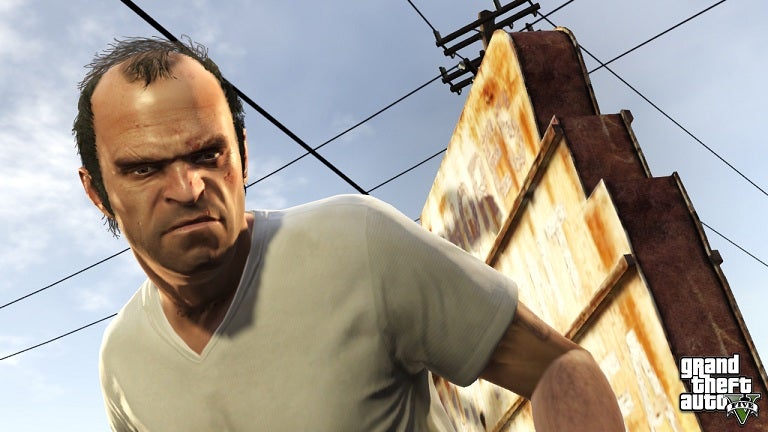 Given Grand Theft Auto Online's continued success, would Take-Two Interactive think twice about launching a major new Grand Theft Auto game when the live service of the previous version is still raking in money?
That was one of several questions directed toward Take-Two CEO Strauss Zelnick today in an interview at the Bernstein Annual Strategic Decisions Conference. And while Zelnick refused to discuss release plans for theoretical unannounced products, he did go into detail about a previous time the company faced such a situation.
Zelnick returned to an anecdote he's used previously regarding the NBA 2K Online franchise in China. He said the original release of the game was based on the 2010 or 2012 version of the NBA 2K engine, and at a certain point, both the development and business teams said it was necessary to update the game beyond that. So the company listened to those teams and prepped NBA 2K Online 2, understanding that it might have some problems transitioning the player base from the original to the sequel.
"We can't call what a consumer is going to want to do, but we know if we're not innovative... then we'll be left behind"
"What actually happened was that when we launched NBA 2K Online 2, it turned out to be a massive hit," Zelnick said. "And guess what? The audience was still stable and growing for NBA 2K Online itself, the first title. So we kept them both up and they're both up to this day."
Between the two games, NBA 2K Online has a registered player base of 49 million.
"We can't call what a consumer is going to want to do, but we know if we're not innovative, if we're not out in the market generating extraordinary new entertainment experiences for our consumers, then we'll be left behind," Zelnick said. "Any time you look at a business and you take the position, 'This is great, it's the gift that keeps on giving. I'm just going to stick with it and I'm not going to worry about innovating because everyone loves what we have,' you are just moments away from being destroyed by your competitors.
"Since your lunch is going to get eaten anyhow, I prefer to eat it myself, to get out in front of my competitors and always get to market when the time is right with the next great thing. And I don't worry about the possibility it will somehow have a negative influence on what was previously in the market."
Zelnick added that he still hears from people who play NBA 2K17, and the company's catalog titles have been a significant contributor to its business for some time.
"I am not remotely worried about being in a position that we have a great line of live services and a new release and that there's somehow maybe some internal competition. That to me is the definition of a high-class problem."
"Even with this new pipeline, we do not expect to have more than a handful, or slightly more, meaningful big releases a year"
Another question concerned the company's future slate of titles, inspired by Take-Two's recent earnings report wherein it said it had a pipeline of 93 full games being readied for release in the next five years, and whether the company might be overwhelming either its own ability to create hit games or audiences' ability to spend on them.
Zelnick dismissed concerns that it represented a shift away from the company's long-held strategy of pursuing quality over quantity, saying it's instead a prerequisite for the company executing on another of its strategic goals.
"Even with this new pipeline, we do not expect to have more than a handful, or slightly more, meaningful big releases a year," Zelnick said. "We just want to make sure we have them every year. Without that investment, we run the risk of having the kind of light release year that we are having this year."
He added that the number may seem large because it includes free-to-play games, mobile games, and titles from all of its divisions, but he characterized the number as more a reflection of a growing business than a sea change in approach.
"We are doing more because we're hiring more people," Zelnick said. "And we are able with our very tight executive team at Take-Two, to field more independent development because our structure gives our label so much independence and autonomy. We are not a command and control environment. I am not the Wizard of Oz behind the curtain pulling all the levers, thankfully. No one wants me to be the one making the video game, nor do I want to make the video game.
"We try to create the most rational, sensible, kind, and incredibly effective culture of business operations, marketing, and distribution worldwide to support our independent and autonomous labels. And that structure can be grown repeatedly, as long as your constantly recruiting, retaining, encouraging, leading, and motivating the talented people who run and work at those studios."