IGDA names Kate Edwards as Executive Director
Edwards replaces Bellamy at the organization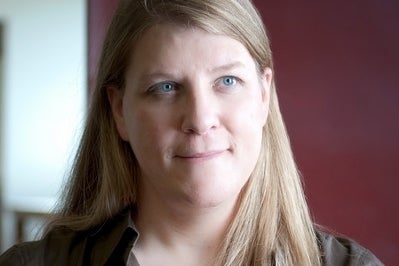 The International Game Developers Association (IGDA) has named Kate Edwards as executive director. Edwards will be filling the position vacated by Gordon Bellamy in July, when he left to join Tencent as the director of Business Development and Industry Relations.
Prior to this position, Edwards was a geopolitical strategist for Microsoft and a consultant at her company Englobe.
"Kate's knowledge of the global game industry and local cultures make her ideal to lead the IGDA," said Dustin Clingman, Chair, IGDA. "Her long service to our organization and commitment to the global development community will lay a foundation for ongoing international growth."
"Game development is an artistic endeavor with mass appeal," Edwards said. "Developers and fans alike are increasingly aware of the diversity of those who both create and play games. Today, we're engaged in creating great games for a global audience, and the IGDA remains the relevant focal point for supporting developers in the broadest sense of the definition. I'm thrilled to be given the privilege to lead and nurture this awesome community."
Edwards has been an IGDA member since 2004, as the founder and chairperson of its Localization Special Interest Group.