Ian Livingstone knighted in 2022 New Years Honours list
UK Games Fund founder Paul Durrant awarded OBE and SpecialEffect's Dr Mick Donegan receives MBE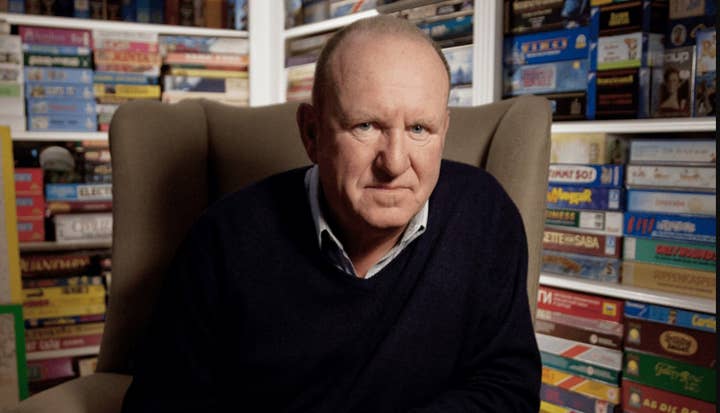 Video games leader, fantasy author, Games Workshop co-founder and games investor Ian Livingstone has received a Knighthood as part of the 2022 New Years Honours List.
Livingstone continues to play a pivotal role in the games industry, including co-authoring the Next Gen Skills Review, which was used to improve digital and computing education across the UK.
He also played a significant role in launching and establishing the Tomb Raider series, is the author of the popular Fighting Fantasy game books, and lately invests in start-up video game developers as part of Hiro Capital.
"I am delighted and very proud to have been awarded a Knighthood," Livingstone told GamesIndustry.biz. "It is fantastic recognition for the games industry and the brilliant people who are part of it. I have enjoyed every minute of my 47 years in the industry, and long may it continue."
Livingstone received an OBE in the 2006 Honours list and a CBE in the 2013 list.
Elsewhere in the 2022 New Years Honours list, Paul Durrant has been made an Officer of the Order of the British Empire (OBE). Durrant is the founder of UK Games Talent and Finance CIC, which supports early stage games development via the UK games fund. It also works with future industry talent via the Tranzfuser programme.
Previously, he led the formation of Dare To Be Digital, a competition for games industry talent in partnership with BAFTA.
And finally, leader of video games and technology charity SpecialEffect, Dr Mick Donegan, has been awarded an MBE (Member of the Order of the British Empire). Dr Donegan's charity is a leader in making games accessible for people with a wide range of disabilities, via specialist controllers and eye gaze technology. The firm played a role in the development of the award-winning Xbox Adaptive controller.