Iam8bit courts physical publishing with digital
Amanda White and Jon M. Gibson share why they're celebrating the company's 15th anniversary with a foray into digital publishing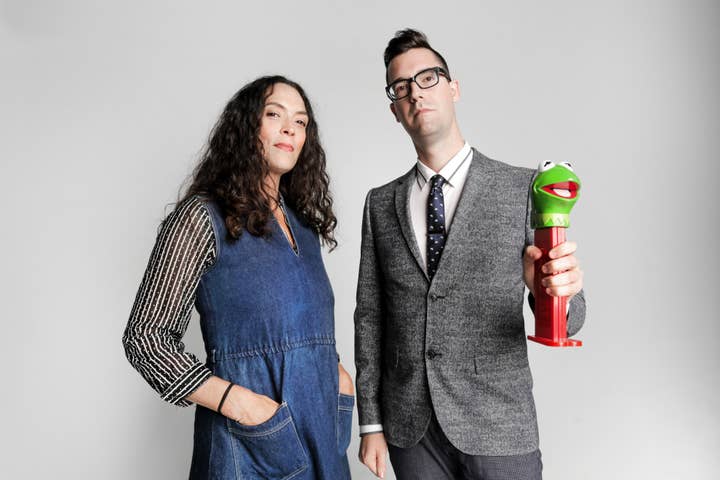 You wouldn't know it if you were only familiar with its vinyl records, colorful T-shirts, or physical game selection, but iam8bit started out as an art show.
In the summer of 2004, Jon M. Gibson put together a pop culture art show where artists were tasked with reinterpreting video game IP of the '80s and early '90s in one of the first events of its kind. But after a year or two of successful art events, iam8bit's role in the industry began to change.
"We started to realize that we were the first company to actually be allowed to interpret big brands, and started getting hired by the Nintendos and the PlayStations and Xboxes of the world to do marketing projects and community events," Gibson explains. "It would start with a t-shirt design and turn into a production."
Gibson, later joined by co-owner Amanda White, began to take charge of fan experiences for major games companies, providing everything from branded food service trays to theme park style rides, costumed characters, and more. And they would be in charge of producing all the branded items that would be passed out to fans as they left at the end of the day, including vinyl records, T-shirts, screen-printed posters, pins, and more. Sound familiar?
"We started realizing all this stuff we were doing as mailers or giveaways for communities was being flipped for outrageous amounts of money on eBay," Gibson says. "And then we suddenly realized there's a market for these kinds of items, because no one's really selling them in retail at all. So we started licensing things.
"We started approaching our partners that we were doing marketing for...And that's what led us to now, where you see this robust kind of retail side of things. And meanwhile, we're still doing all this marketing stuff on the other end of things. We have this very strange, unique relationship with all the publishers where it's a full circle ecosystem."
Now, celebrating its 15-year anniversary, iam8bit is a lifestyle brand, production company, and a publishing house. In addition to its licensed and branded merchandise, the company has published physical editions of a number of games, many that may not have otherwise received such attention. These range from simply physical releases like Gorogoa and Donut County on Nintendo Switch, to cartridges of legacy games like The Lion King and Aladdin, to recently a massive box set of eight Annapurna Interactive-published games.
"What's unique about the term publishing is you're not really a 'full publisher' unless you're doing digital"

Jon M. Gibson
And iam8bit recently announced a foray into yet another new field: digital publishing.
"What's unique about the term publishing is you're not really a 'full publisher' unless you're doing digital," Gibson says. "We truthfully have been doing publishing for many years now in the physical game space, but that was always taking someone else's IP. We've created a nice shelf collection of things that we really respect and things that really appealed to us. There's a cadence to everything that you might look at in our catalog right now -- physical media that speaks to our personal tastes."
Iam8bit will be publishing a physical edition and a digital edition of Ori and the Will of the Wisps on Nintendo Switch, with the digital edition having launched earlier this month and the physical releases coming later. Additionally, they're publishing a collector's edition that includes both Will of the Wisps and its predecessor, Blind Forest, for December release.
Gibson says the partnership made perfect sense for iam8bit, as they'd worked together with both developer Moon Studios and prior publisher Xbox Game Studios on merchandise for both Will of the Wisps and Blind Forest. But besides the existing good relationship, what Gibson says tipped the scales for these releases to happen was a desire to marry the physical and digital editions of the game in a way that Gibson feels other publishers generally don't.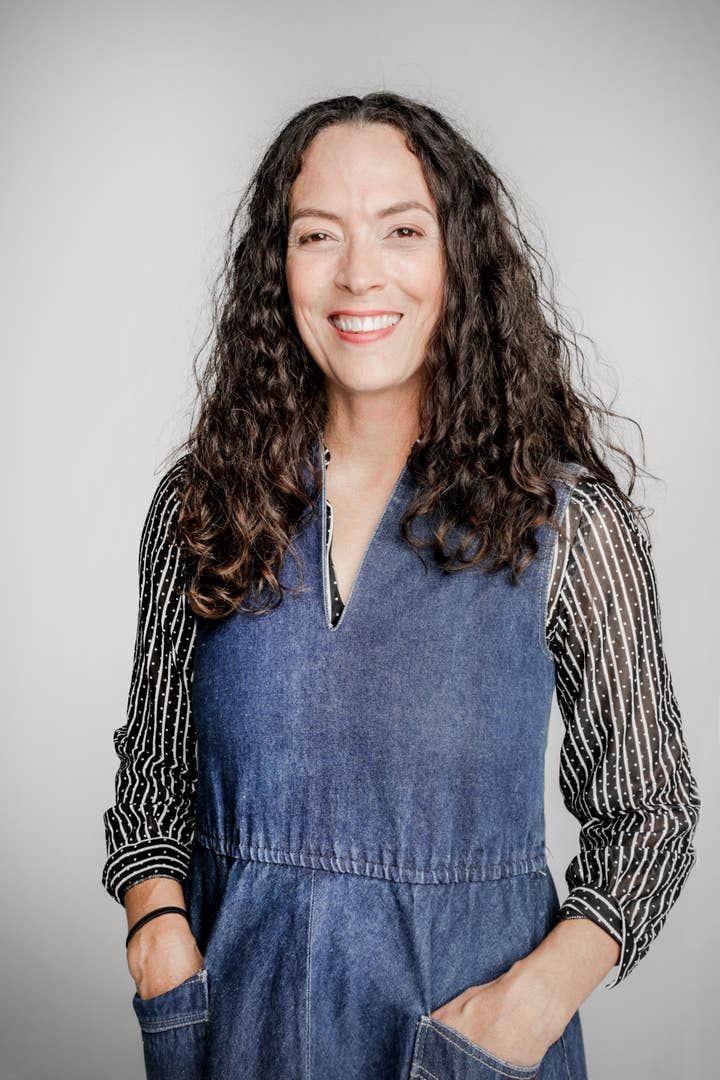 "[Moon Studios] wanted to look at Will of the Wisps and treat it a little differently than if you just released the game digitally. And if you look at our Collector's Edition that we worked into the trailer announcement for the digital version, you can start to understand the relationship of what we've been trying to craft where the physical doesn't have to be detached from the digital. Whereas they've been separating a lot through the years, and you see digital being the focus, and you've seen physical come out down the road for the collector base.
"We got into a conversation with Xbox and Moon about bringing that closer together and doing something that feels very connected across the board. So how can we release something that feels cohesive, and that begins with marrying all those things together? And that's why we're publishing digitally, but at the same time doing that Collector's Edition, and at the same time doing a retail version, and really treating it like a proper campaign."
Gibson and White believe it's important for developers not to treat physical releases for games as afterthoughts. White specifically says she finds physical editions important to her on a personal level, because having something tangible cements an experience for her in a way that a digital good does not.
"It's important that we're not carving out a space that is already there. We're not going to compete with Annapurna Interactive"

Jon M. Gibson
"When I interact with something digital, I just don't have the same emotional connection," she says. "And I don't know exactly what it is about human psychology, but something about being able to touch something physical -- there's a connection to memory and emotion that just isn't there, at least for me, when I'm interacting with a digital item. It's a deeper, richer and more impactful experience when I can put my hands on something."
Ori and the Will of the Wisps' digital release on Nintendo Switch is not a one-off for iam8bit. The pair confirm that while there's nothing to announce now, their intention is to do future digital releases where it makes sense, ranging from next-gen games to titles on "platforms that might be considered defunct," all while keeping in mind their philosophy of tying it into physical goods in some meaningful way.
"There are a lot of ways to shape how we might look at publishing in rather unique ways," Gibson continues. "It's important that we're not carving out a space that is already there. We're not going to compete with Annapurna Interactive, we're not going to compete with our friends or anyone else. This is about doing something that's wholly unique."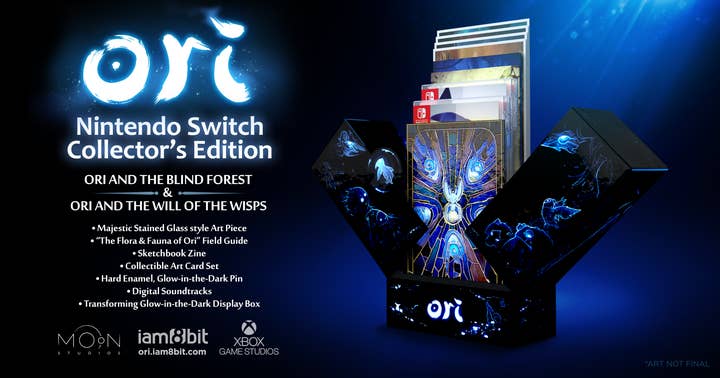 This commitment would normally have meant that iam8bit would have had to expand, but Gibson says he never wanted things to get so big he didn't know the names of everyone in his office. So iam8bit partnered with Skybound Entertainment for a distribution partnership for Will of the Wisps, which he says "allows us to operate in a more medium-sized company versus small business perspective."
It will shock no one that the co-owners of iam8bit are optimistic on the future of physical even as they make a committed move into the rapidly growing digital publishing business. White affirms that even though iam8bit had braced for the worst for their physical when COVID-19 hit, this choice is far from a reaction to business going poorly for them in 2020. On the contrary, things are going well.
"There's a reason why Xbox and PlayStation decided to offer disc systems as well as digital systems. That is no mistake"

Amanda White
"In the current pandemic age, it is definitely a little more challenging to produce physical goods," she says. "That said, the demand we've seen has been higher than ever. We were predicting some doom and gloom scenarios for ourselves in early March and early April. And in fact, the market and our store sales have just massively surprised us. People are craving physical goods; people want something to come in the mail -- as simple as going to your mailbox and being surprised by an awesome thing in there.
"I think despite whatever challenges we face with coronavirus -- slowing down pipelines and shipping and all of those logistical things that are getting in the way of putting games into the world, we are still doing it. And we'll continue to do it as long as the demand is there."
And Gibson envisions that demand persisting for a long, long time to come.
"You can look at vinyl records as an analog to physical games," he says. "When we first started making vinyl in 2010, no one was putting game soundtracks on vinyl outside of a few musicians doing it on their own. A lot of people said we were nuts. But the reality was that we saw an opening in demand for those based on the swag we were making and people getting really excited by it. And through time...we've essentially created our own competition. Now with vinyl, there are over three dozen labels that do video game music.
"With physical games, there are dozens of folks that also do the same thing. You can't really say that many businesses have grown around something that doesn't have a legit reason for being there. They're clearly making enough money to sustain.
"Digital is great, but there are still a lot of people in the world that consume their media physically. And just because you might have a fiber connection in your big US city, doesn't mean that there's not someone in Europe, or there's not someone in the middle of the country who doesn't have great broadband, who actually still goes to a store and buys something or orders it from Amazon or Walmart. That doesn't mean that every single person on the planet has a PlayStation 5 or Xbox Series X -- they might be a constant cycle behind because they didn't hop on that bandwagon right away because of availability or because of income.
"There's a reason why Xbox and PlayStation decided to offer disc systems as well as digital systems. That is no mistake. They're not catering to ten people who still use discs. They're saying very proudly that, for the next ten years, this next console cycle, physical media still matters. And I think the biggest testament of all is the fact that billions of dollars are being spent marketed toward a display culture as much as towards a digital culture. Neither are taking over -- there's still a relationship. So it makes it even more important that we're still linking those things together."