Hyper casual dominated new mobile downloads in 2019
More than 75% of the 20 most downloaded new mobile games of 2019 were hyper casual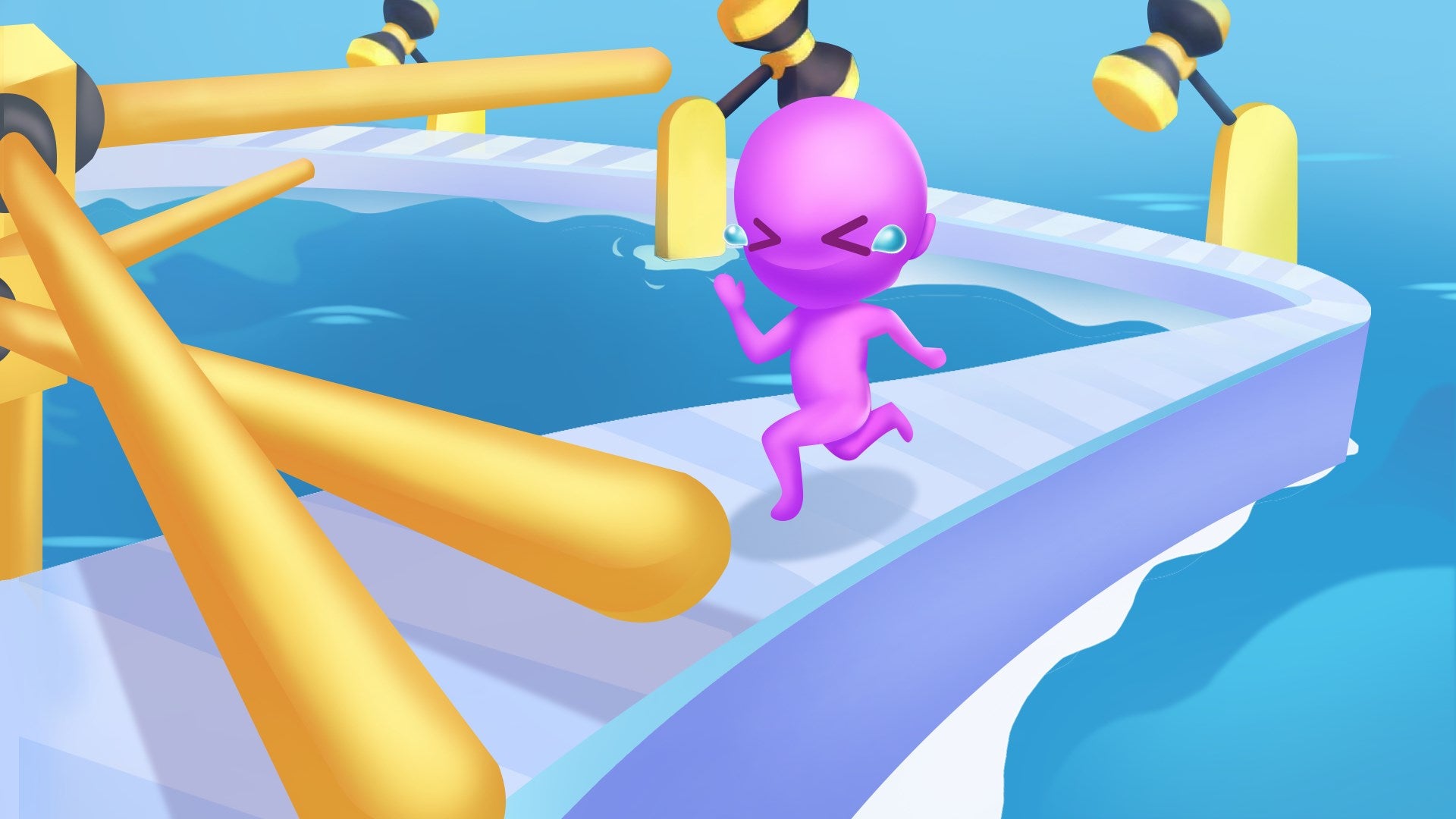 Hyper casual games are taking over the mobile market, representing 78% of the most downloaded new mobile games of 2019.
In 2018, hyper casual games only represented 68 per cent of the most downloaded new games, according to Sensor Tower. Looking at the top 20 for mobile games released in 2019, ordered by number of downloads globally, 16 were hyper casual versus 13 in 2018.
The most downloaded new mobile game of 2019 was Fun Race 3D, with Good Job Games' app installed by 219 million people, accounting for 10% of all installs from the top 20.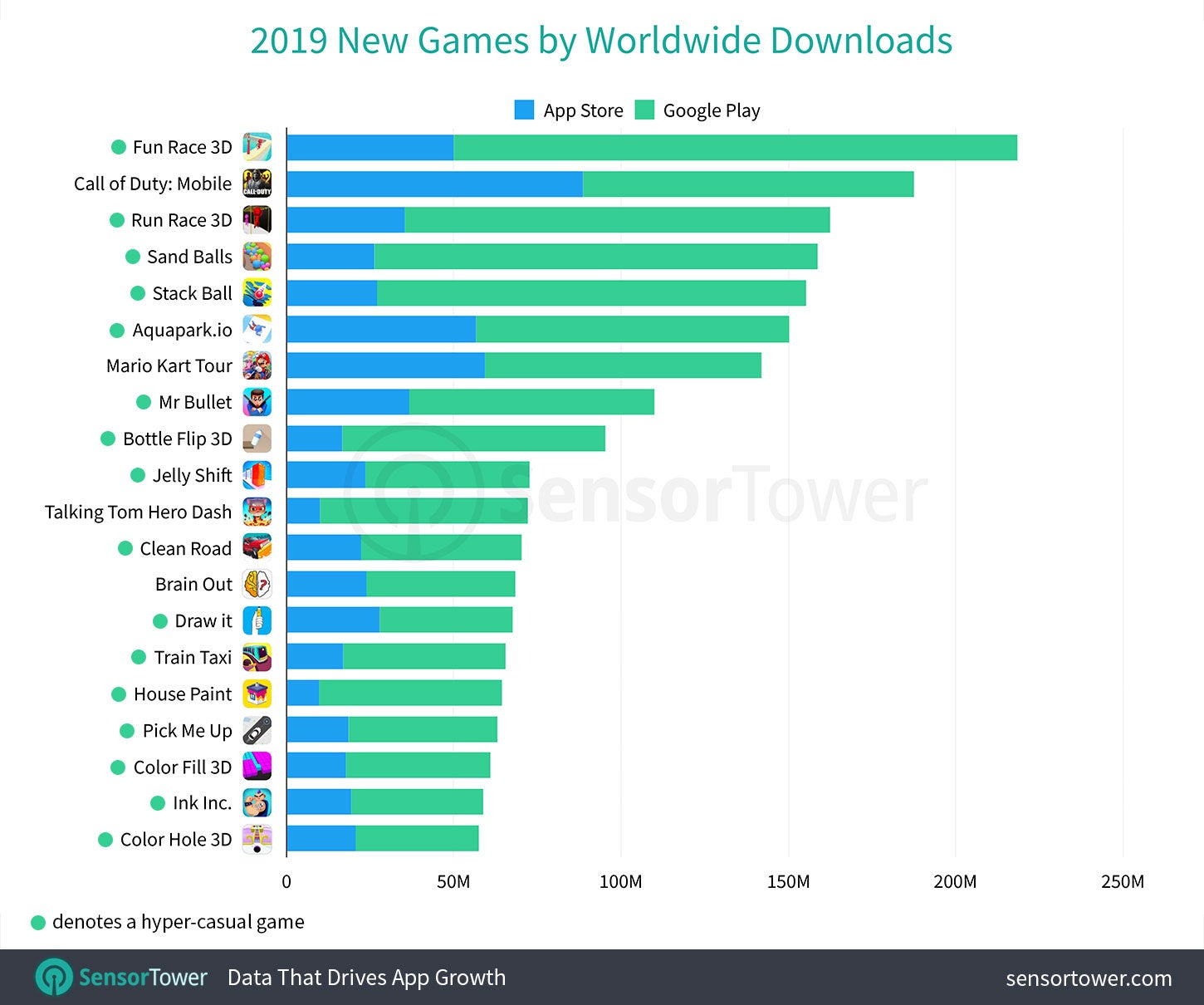 The developer was also behind Color Fill 3D and Color Hole 3D last year, which both made it to this top 20. Combined downloads for Good Job Games represented 23.8% of all installs in the top 20.
Call of Duty Mobile, Mario Kart Tour, Talking Tom Hero Dash and Brain Out were the only games in the top that were not from the hyper-casual genre. Call of Duty made it to No.2, with 187.6 million downloads.
It's worth noting that the userbase for Activision's title was divided pretty equally between iOS and Android, whereas most of the other games were massively skewed towards Android.
Call of Duty Mobile was the most-downloaded mobile game of Q4 2019, Sensor Tower reported earlier this year.