Humble Games on its ongoing indie publishing quest
VP of global publishing Mark Nash discusses two years of operations, and reaching underrepresented talent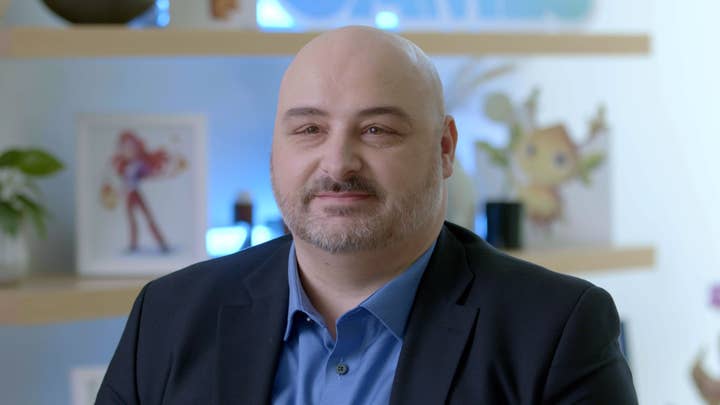 In 2020, when the rest of the world was gearing down, Humble Games was gearing up.
The publishing arm of games retailer Humble Bundle launched in May 2020, just after the COVID-19 pandemic took hold of the games industry, and the rest of the world.
Two years later, the outfit is thriving, with over 30 independent titles published since launch and another 12 in the works for 2022 -- and that's just the partnerships that have been announced.
Speaking to GamesIndustry.biz, Humble Games' VP of global publishing Mark Nash acknowledges that the pandemic period was dynamic for lots of good and terrible reasons, but says that Humble didn't feel the impact of it as much at the time.
"We were already a company that had embraced things like remote work and working from home, we have partners in Europe, Australia, South America, so we're already kind of used to working with distributed partners," Nash says. "Internally, we were transitioning from being mostly based in San Francisco to a team that's now spread across the US and other countries as well."
At the time, an internal discussion was ongoing on how Humble could organically grow its own publishing arm rather than just licensing other titles. Nash explains that the initial idea behind Humble was to financially support indies towards the end of the development cycle, with the studios benefitting from the firm's social outreach as they were getting ready to self-publish.
"It was a win-win for everyone, subscription service customers got great games that maybe weren't on their radars, Humble was getting content while supporting the core games and helping the developers get the money they need to finish a game, or have a good surge into their launches."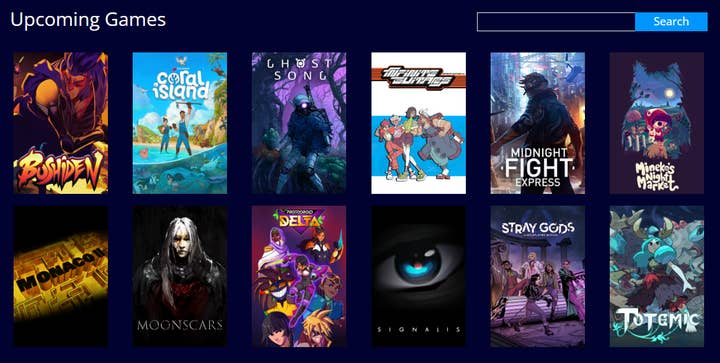 Humble is already an established name for indies -- and it already has over ten years of distribution expertise under its belt. Nash tells us that Humble Games isn't looking to become a publisher for any specific theme or genre, but it does follow some key criteria when looking for titles to sign.
"One part is our innovation story," Nash explains. "For example, if you come and pitch a 2D Metroidvania Souls-like type game, we're going to want to know why your game deserves to be made. Why does it stand out? Why will it leave a memorable experience with the player?"
Nash tells us that Humble Games spends a lot of time on creative alignment with a prospective partner before the commercial elements come into play. "If someone comes along and says 'hey, we, we have a game about taking things out of boxes, and it's a puzzle game', we really drill into that and try to understand what that is," he says.
"Hopefully that is felt by our players and folks who look at our portfolio -- that we are bringing games and genres that are popular, but with a twist."
One title under Humble Games' belt is Witch Beam's Unpacking, which quickly became the breakout hit of last year, and has collected several accolades since its launch, including two wins at the 2022 BAFTA Games awards. Nash tells us that the team has a great pitch from the off, but wants to assert that while not every game will swipe a BAFTA, he hopes that success stories like Unpacking are an endorsement of Humble.
"It's so gratifying to see a team subvert a lot of expectations about what a successful game can be, it's a beautiful piece of work, exactly the kind of innovation we want to support" Nash says.
"That said, we work very diligently with our developers to ensure that the commercial expectations are aligned to the scope of the game. Our role is to be a safe space that can have a really honest conversation about progress at every milestone - we want to make sure that we're not so close to the project creatively that we can't be objective.
"Ultimately we want the games we work with to be an endorsement of quality and a vision."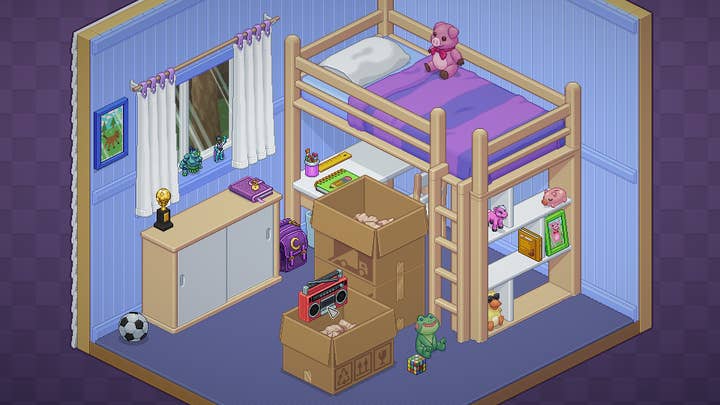 Once an idea feels solid to the team, it leans into the more "nuts and bolts" parts, Nash describes. This includes what a developer needs from a budget standpoint, and how to make it work so a team can work sustainably and avoid crunching.
"We don't want people lowballing their budgets in order to get a deal," Nash says. "We're very fortunate that we have the cash flows we need to fund all the projects we have, so we're looking at making sure that the development cycle is sustained and has a realistic timeframe."
Nash also looks at from a customer's point of view, and how they'd decide to buy a game versus one similar.
"We go through that whole process and it can take us months to do it on a single title, and we have a dedicated team doing it on multiple titles in parallel," he concludes "Hopefully at that point, the dev feels that it's a good partnership."
Humble Games' scouting team is also set up to find talent that may not be present in the usual spaces like conferences. It doesn't just look for games at physical events, but in online social and community spaces. As Nash puts it, "going to the areas where developers live and congregate."
Another project that Humble Games published last year was Unsighted from Studio Pixel Punk, a Brazilian studio made up of just two developers. Nash mentions the title as an example of a game that might have struggled to find funding opportunities, and says that scouring those underrepresented areas is important.
"We don't want people lowballing their budgets in order to get a deal"
"We don't rely on a single channel or single way to reach devs," he says. "And I think [Humble's] reputation of being a champion for both underrepresented voices and indie developers helps us."
"We're a for-profit company, but our purpose expands beyond that. We're happy to partner based on values, but we'd also be just as comfortable walking away from a project if we didn't feel those values aligned as well."
The publishing space is growing increasingly more vibrant, with independent companies fuelled by venture capital popping up. While there are more indie games than ever before, it can be seen as a competitive space for publishers. But Nash isn't particularly worried about it.
"We don't tend to compare ourselves to other publishers directly, but I can speak to the feedback I've received from developers and studio heads and, ultimately, what they're looking for.
"There's so much money coming into the industry from lots of different sources, from modern publishers that are more capital driven, government grants, NFT and crypto funding sources, and what we hear from developers is that finding the money to make a game is pretty straightforward, but the bigger question is 'how do I reach an audience with this game?'"
With the ever-thorny topic of crypto and NFT elements creeping into the conversation, Nash clarifies that Humble Games has no plans to work on any NFT-based projects.
"The number of games coming into the market is always accelerating, and consumer choice is so vast, you have all sorts of options and price points, it's actually harder for a game to cut through and find that audience."
Nash also looks at which publishers have relationships with platform holders, and how that can benefit a game. He notes that some deals often come with exclusivity clauses meaning that a game can only appear on one platform, which could mean less exposure overall.
"I think for indie publishers, that's extra important as well, our ability to bring quality games in front of those big platform partners, and sharing the excitement with them."