Humble Bundle devs hold Reddit AMA
Kasavin, Patti and Schafer answer Redditors as Humble Bundle hints $1 million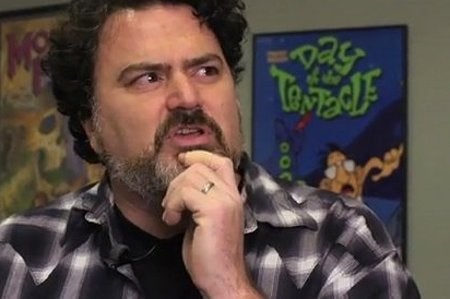 The success of the recent Humble Indie Bundle V, which has raised $2 million in just one day, has inspired its developers to take to Reddit for an AMA.
The Ask Me Anything session featured contributions from Double Fine's Tim Schafer, Supergiant Games' Greg Kasavin, Playdead's Dino Patti and many more.
Topics covered included marketing, the organisation that goes into launching a bundle and the benefits of bundles for the game creators, with Schafer highlighting the perks.
"Over the last couple of years I have learned that sales are magic (accidental brony reference) It seems that the more you give away, the more money you make. The logic of that used to confound me, but now I accept the 'magic' hypothesis."
Meanwhile Kasavin commented on the flexible pricing system of the bundles.
"Paying a penny for the bundle is better than pirating the games for nothing, and pirating the games for nothing is better than not playing them at all," he explained.
"The beauty of pay-what-you-want is it's one of the few models that does a decent job of "competing" against piracy, by offering value-conscious players a straightforward and legal way of getting games for very little. It's a good thing that the guys paying a penny get balanced out by guys paying more of course, since if no one paid anything for these games then it would be even more difficult to make them."
Patti revealed Playdead was at work on a new project and defended Microsoft.
"Working with MS was what I expected from a big company, but actually in my opinion they were great," he said.
"Somethings are not straight forward when you work with people in a big hierarchy, but everyone I've meet there until now are all super friendly."
SuperGiant even fielded questions about individual members of the office team.
"Dear Supergiant Games, I heard your office manager is kind of amazing. Like a T-Rex fighting a giant robot amazing. Is that true?Sincerely, Definitely-not-your-office-manager's-wife."
The Humble Indie Bundle V features Amnesia: The Dark Descent, Psychonauts, Limbo, Superbrothers: Sword & Sworcery EP and also Bastion, for those that pay $7.86 or more. At the time of writing 366290 bundles had been sold, and is now raised close to $3 million. The bundle will be on sale for a further 10 days.