Huawei reveals new guidance and services to help developers access China
New White Paper and consultation platform revealed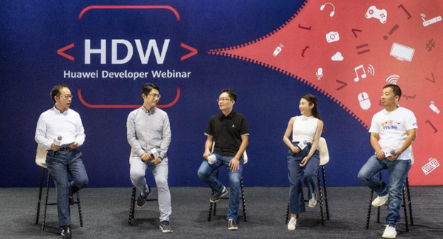 Tech giant Huawei has released a new white paper and developed a consultation platform designed to help global game developers access the Chinese market.
The new services were revealed as part of the Huawei Developer Webinar - Grow In China, Win with AppGallery. The webinar featured the opportunity for studios to learn about Huawei's initiatives, including policy consultation, product localisation, user acquisition and monetisation. You can rewatch the Webinar below.
The webinar, white paper and consultation platform is designed to help developers crack the lucrative Chinese market, which saw app downloads approach 100 billion last year. The sector is a tricky one to enter, with various different qualifications, certificates, reviews, licenses and permits that app publishers need to secure.
"It's also challenging to navigate the wide range of local regulatory and compliance requirements, and developers often struggle to localise their app and make it relevant and marketable to Chinese users," said Ilya Fedotov, Head of Global Partnerships & Eco-Development Communication, Huawei Consumer Business Group.
You can watch the Webinar here:
The new White Paper can be downloaded here, and it discusses what is driving growth in the market, as well as looking at the challenges around user acquisition and policy requirements. The paper also details the new measures that Huawei is launching to facilitate developers' entry into the market.
Since last year, Huawei has helped over 350 partners enter the Chinese market. To boost this further, the firm has developed an online consultation platform. The platform can help studios identify the licenses and documentation for the various app categories.
Huawei will also provide consultation services to studios.
The firm is a big success in China through its AppGallery distribution platform, which has more than 500 million monthly active users. The company operates its HMS Core Solutions, which enables game developers to create apps tailored for Chinese gamers. The company says that more than half of Chinese games rank graphical performance as an important factor in the games they choose to play, and over 40% prioritise innovative and abundant gameplay. HMS Core provides a graphics rendering engine that helps developers improve graphics performance on the Android platform.
For more information, please visit the Huawei Ecosystem Partners Website Developer website, or the Huawei Developer Forum.