HTML5 to be "very popular with gamers" - SPIL
Casual games company taps mobile market with open standard; offers $50,000 in prizes to devs
SPIL Games has announced that it has launched mobile versions of its network of games websites with the implementation of HTML5 - a new open standard with CEO Peter Driessen expects to be "very popular" for anybody wanting to play its games on the move.
"We of course don't have a crystal ball, but we can say we think this will be very popular with gamers," he told GamesIndustry.biz. "First of all we know people are using their mobile phones for more than just email and calling - they want to use them for gaming as well.
"Already we've seen close to 1 million people try to access our sites from a mobile device, so now that we have these sites up and running we expect it to be very popular."
The company has also launched a prize fund for developers creating games using the HTML5 standard, with a total of $50,000 set to be handed out each month for six months - while winning games will also be featured on SPIL's sites.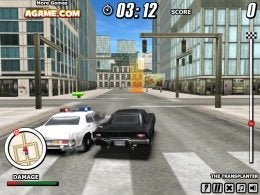 While HTML5 as a standard hasn't yet been finalised, Driessen believes it's important for companies to get behind something that can be accessed by the highest possible number of people.
"In addition to us now openly supporting the standard, companies like Apple, Google and YouTube are also championing and making announcements on HTML5," he said. "And, we hope through our announcements today to bring even more awareness on HTML5.
"The gaming industry has never been as exciting or fast moving as now. For a company to ensure it maintains a leadership position, backing a standard that makes games truly available for all is crucial.
"We hope our announcement brings more attention to HTML5 and spurs other companies to follow our lead," he added.
SPIL Games currently operates a host of casual games websites in key markets across the world, attracting a total of 130 million unique visitors per month, and the company revealed earlier this month that one of its key games - Uphill Rush 2 - had recorded its 150 millionth play session.