How Wargaming embraces flexible development with G-Core Labs Public Cloud
The World of Tanks creator discusses how it has accelerated the development and testing of its products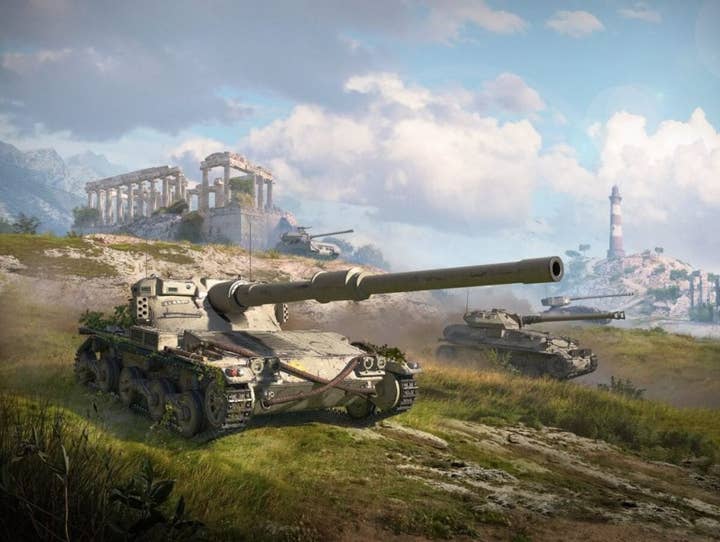 Cloud computing platforms are a familiar concept to everyday users, but their potential for game development is significant too, enabling game development and delivery to scale up or down rapidly and cost-effectively as the project demands.
Wargaming, creator of the hugely popular World of... series of free-to-play games, has integrated G-Core Lab's public cloud platform.
"Wargaming has two uses for the G-Core Labs public cloud," explains Dmitry Kuryanovich, Head of Maintenance at Wargaming. "One part of the cloud is integrated within the security perimeter of the company, and the other is outside the perimeter, meaning it functions as a classic public cloud."
Both parts of public cloud bring the same benefits. "The main task of a cloud is to provide resources quickly when they're needed," says Kuryanovich. "The usual server procurement process takes weeks or even months, which slows down the development, testing, and launch of new products and services. It also complicates planning and operation during peak infrastructure loads, such as holidays or promotions."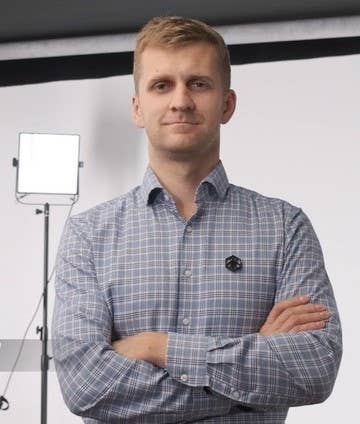 Scaling development and getting to market faster
Using G-Core's solution enables Wargaming to move faster and deliver products and services more quickly. Within the company's security perimeter, the main cloud workload is focused on the development and testing of new features and services for Wargaming projects. The well-coordinated interaction of development and testing teams and the G-Core Labs cloud infrastructure allow the company to significantly reduce the time-to-market of its products and services.
At the same time, the cloud is already being used for production tasks. In the most recent example, a number of virtual machines were launched in the cloud for one of the company's latest products, a free online tactical game currently in open beta.
"In the clouds, we use tens of thousands of virtual machines. Transferring the entire production to the public cloud all at once is a task that requires time and caution. Today, we are testing the interaction of our internal resources and the public cloud," says Kuryanovich.
Using external contractors without the security delays
"Transferring the entire production to the public cloud all at once is a task that requires time and caution"

Dmitry Kuryanovich, Wargaming
As for the outer part of the public cloud, Wargaming turns to it when the company urgently needs resources from outside its own security perimeter.
"There are always people in the company who come to the IT department and say, 'Give us the resources, and we'll set up and control them ourselves," explains Kuryanovich. "For example, there may be a team working on a test prototype together with external developers. Since Wargaming pays great attention to security, granting access to internal resources to an outsider takes longer than getting machines in the public cloud." "The outer part of the G-Core Labs public cloud is perfectly suited for this type of scenario. Such tasks require isolated resources that don't have access to our repositories, to neighboring virtual machines, and so on."
Guarding against external threats
The ability to make core resources available on the public cloud is only possible through robust security that protects Wargaming's assets from external threats. G-Core Labs delivers comprehensive cyber protection of the external segment of the Wargaming public cloud, including protection against modern and future DDoS attacks and bots.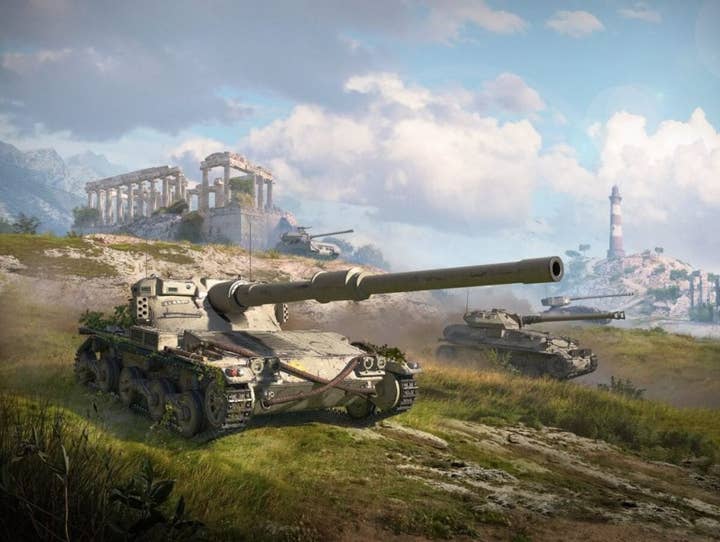 The advantage of the company's technology lies in the fact that at the time of attacks, G-Core Labs doesn't block IP addresses. Instead, specific malicious sessions are cut off. By use of a unique smart traffic filtering technology which analyses statistical, signature, technical, and behavioral factors, G-Core delivers real-time protection against all attacks - including low-frequency ones - at the L3, L4, and L7 layers. It even cuts off individual bot requests.
What functionality does the public cloud provide in general?
As part of the IaaS model (Infrastructure as a Service), the G-Core Labs public cloud provides the functionality for managing virtual machines with the ability to customize any configurations and operating systems, followed by the deployment and scaling of projects in a few clicks.
"We allow our clients to create virtual cloud networks where they can set up private clusters to complete necessary computations or isolate a certain set of applications within their own cloud network. We also support the standard functionality of any high-quality cloud, which allows the ability to take snapshots of virtual machines, as well as disaster recovery services for critical business applications and systems," says Vsevolod Vayner, Head of Cloud Platforms at G-Core Labs.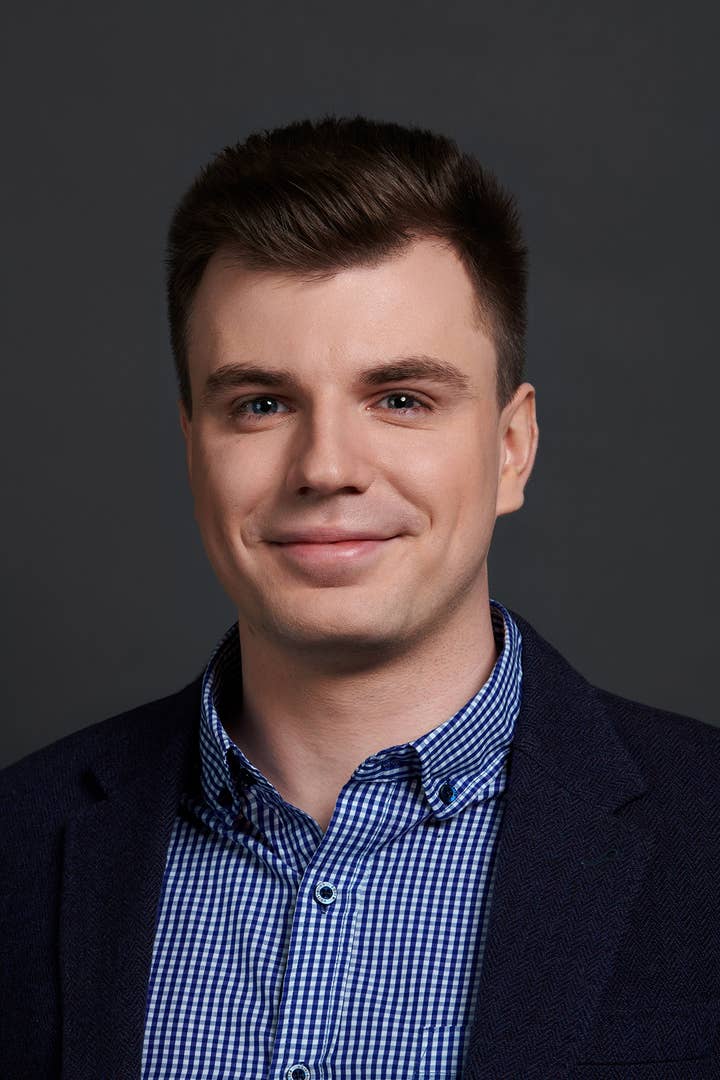 Another useful feature of the G-Core Labs public cloud is the option to manage resources by distributing them among cost centers. This makes the use of resources by projects or departments transparent for clients. Users see not just the overall number of resources used within a certain period of time for all projects but also detailed info about how much was spent on each project.
It makes for a winning combination of functionality, usability, and cost, says Wargaming's Kuryanovich. "I'm happy with the G-Core Labs public cloud, both in terms of basic functionality and the analytics and billing model provided. In your personal account, you can see visual graphs of the statistics of consumed resources, which make it clear what and where we launched and how it's working. In combination with per-minute billing, we have a tool that performs the tasks assigned to it."
G-Core Labs' public cloud offers a so-called load balancer functionality, which allows customers to distribute the workload between virtual machines and, as a result, use resources more efficiently. For example, if a client's website has a group of virtual machines and, at a certain point, the load on one of the machines increases to 80-90%, then by using the balancer, the user eliminates the risk of causing the machine and the site itself to crash.
As for the platform services, or PaaS (Platform as a Service), G-Core Labs offers a platform for developing, testing, and launching AI applications. Also, the company plans to launch an option to auto-deploy Kubernetes clusters for container orchestration and Hadoop-based systems for working with big data.
On the current platform, Wargaming's Kuryanovich is happy with the service and the company's enthusiasm for supporting Wargaming's changing needs. "We are listened to and heard. The G-Core Labs team regularly considers proposals for adding more functionality, and technical support responds to our requests within 15 minutes. This is why we continue to integrate our systems with their platform."
What is the basic configuration of the G-Core Labs public cloud?
The standard hardware configuration includes Intel® Xeon® Gold 6152 and 5220R processors, SSD and HDD drives with triple replication, a High IOPS SSD for applications requiring high IOPS, and a KVM hypervisor. The maximum configuration for a single virtual machine includes 32 vCPUs and 256 GB of RAM. It is also possible to customize machines, which includes increasing the RAM to 1TB. Customers can install Windows and Linux operating systems on virtual machines (including Ubuntu, CentOS, Fedora, Debian, and CoreOS). The G-Core Labs public cloud provides 99.95% SLA with financial guarantees.
Where is the G-Core Labs public cloud located?
The G-Core Labs public cloud is based in Luxembourg, Ashburn (USA) and Moscow in Tier IV and Tier III data centers with a bandwidth up to 40Gbps. Cloud points of presence will soon open in Frankfurt am Main, Singapore, Sydney, Santa Clara, São Paulo and Khabarovsk.