Watch the GamesIndustry.biz UK Best Places To Work Awards 2020
Four sessions and two ceremonies featuring Media Molecule, Creative Assembly, POC in Play, Splash Damage and more will start at 12pm UK today -- watch with us here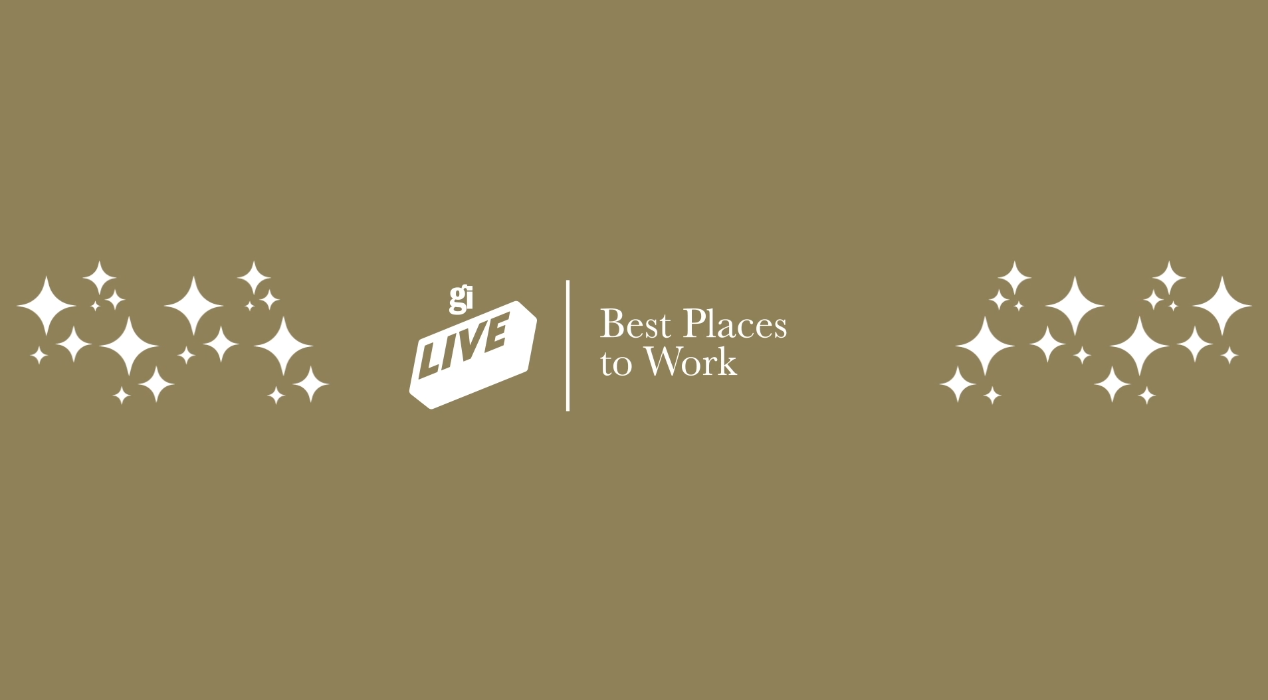 Four important talks on improving the video games workplace will kick-off today's Best Places To Work Awards UK event.
The free-to-view show will conclude with the reveal of the best places to work in the UK games industry, via a special 25-minute ceremony at 4:30pm (UK).
Talks include in-depth discussions around how to improve diversity and inclusivity for games studios in the UK, including working with education. We will also discuss the potential long-term impacts of the COVID-19 pandemic. And we have last year's UK best boss back, Media Molecule's Siobhan Reddy, for a special keynote fireside chat.
We have also teamed up with Putting The G Into Gaming to reveal this year's G Into Gaming Award recipient at 4pm.
Here is the schedule, plus links to all of the sessions:
12pm: Supporting games industry diversity through education
Shahneila Saeed, Ukie/Digital Schoolhouse
The programme director of Digital Schoolhouse discusses the things the industry can do with education that can transform the talent pipeline for game makers in the UK.
1pm: #RaiseTheGame -- Practical steps for improving equality, diversity and inclusion across the games industry
Host: Dr Jo Twist (Ukie), Panel: Liz Prince (Amiqus), Cinzia Musio (Splash Damage), Nida Ahmad (Netspeak Games/POC In Play), Suneet Sharma (Sega Europe/Out Making Games)
UKIE's Dr Jo Twist leads a panel of experts to discuss how games companies can achieve meaningful cultural and behavioural change, whatever the size of the business.
2pm: How might the pandemic change how we work?
Host: Matthew Handrahan (GamesIndustry.biz) Panel: Emma Thompson (Unit 2 Games), Kate Lindsay (Splash Damage), David Bowman (Creative Assembly)
Overnight, the games industry has learnt to work from home. And most of the participants in the Best Places To Work Awards say that they'll adopt a hybrid model where more staff can work from home. What will this mean for game development? We ask our panel of experts.
3pm: Secrets from the Best Boss: Fireside chat with Media Molecule's Siobhan Reddy
Host: Christopher Dring (GamesIndustry.biz), Siobhan Reddy (Media Molecule)
Media Molecule studio director Siobhan Reddy answers questions about her career, her inspiration and management style, which saw her win last year's UK Best Boss Award.
4pm: The Putting The G Into Gaming Award
Liz Prince, founder of Putting the G into Gaming
Liz Prince, founder of Putting The G Into Gaming and business manager of Amiqus, reveals the winner of this year's special women in games award.
4:30pm: The Best Places To Work Awards 2020
The ceremony itself! Find out who are 2020's best UK games companies to work for.
7pm: Games Industry Gathering
A global networking event. Only available for ticket holders.
The annual GamesIndustry.biz Best Places to Work awards highlight excellence in video games employment.
You can read about 2019's winners here, and 2018's winners here.
The Best Places To Work Awards are presented by Amiqus. The Diversity Award is sponsored by Playground Games.