How to apply for the Global Top Round accelerator program
Ten studios each year will receive $40,000 for game development, business development, fundraising, publishing, and more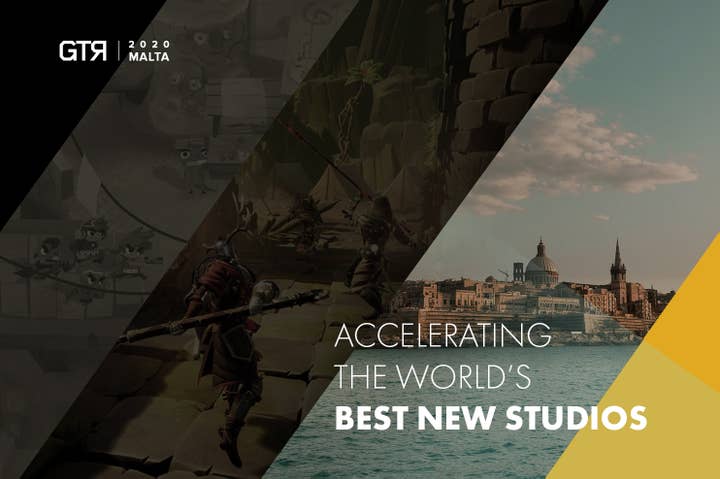 In a year when a global pandemic was not occurring, Global Top Round director of business development Pontus Mähler would have spent the last several months traveling, looking for games companies to invest in.
Typically, he'd be working with local governments to hold education programs for startups, visiting gaming events with business components, giving talks, attending meetings, and connecting with developers around the world -- all with the idea that some of them would end up applying to the Global Top Round Accelerator Program.
But with COVID-19 putting a halt to all the in-person components of that schedule, Mähler's outreach has gone digital. And he would like more studios to apply for the program.
Global Top Round is an investor fueled by an accelerator program that's been running for the last five years. It invests in a maximum of ten gaming startups a year -- Mähler won't fill ten a year just for the sake of having ten -- and provides both investment and support with things like publishing partnerships and further investment rounds.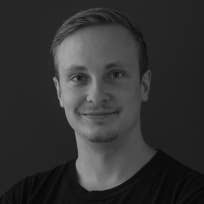 The goal is to remain a minority stakeholder for the long haul -- GTR isn't in it to acquire studios or do huge investments, Mähler says. It's about growing companies that have room and desire to grow in the long-term. In past years, this has included companies such as Brazilian studio Rogue Snail, German studio Point Blank Games, Big Moxi Games from the US, CloverCreek Entertainment from Finland, and Keybol Games from the Philippines.
At the moment, GTR is in the final days of accepting applications for its 2021 class of studios. Last year, there were a total of 309 applicants, which was narrowed to 222 based solely on who sent in all of the required materials for review. From there, it looked at the submitted documentation and pitch decks to narrow the batch to between 40 and 50 companies. Of those, the GTR team played all the demos and narrowed the pool further to 20 companies it invited to its annual conference, with all expenses paid.
The January conference is a two-day affair that allows the 20 teams involved to meet with publishers, investors, and other potential business partners, and includes a day of pitches and speaker sessions followed by a day for game demos. The winning ten are then decided by GTR at the conference, pending the success of meetings in the following weeks between the GTR team and the studios to ensure both companies are comfortable working together.
"Ultimately, if you can create a good product now, you're going to create more good products in the future"
Then comes the accelerator program, which lasts six to nine months. The chosen studios receive $40,000 in initial funding, support with game development, business development, fundraising, publishing negotiations, and more. They are also eligible to receive further investment of up to $360,000 to increase studio growth, and GTR will remain in a supportive role even after the accelerator program is officially over.
So what kind of studios should be looking at GTR funding?
"We take a primary look at the game content itself; that's the most important thing for us," Mähler says. "If you have AAA backgrounds, great. If you worked on ten games before, great. If you come right out of college, cool, we're still looking at the game itself. Because ultimately, if you can create a good product now, you're going to create more good products in the future."
Mähler says that GTR is genre-agnostic, platform-agnostic, and team-agnostic -- teams can apply whether they consist of two people or 20, whether they're working with a budget of $100,000 or $5 million. All of GTR's investments receive a minimum valuation of at least $800,000.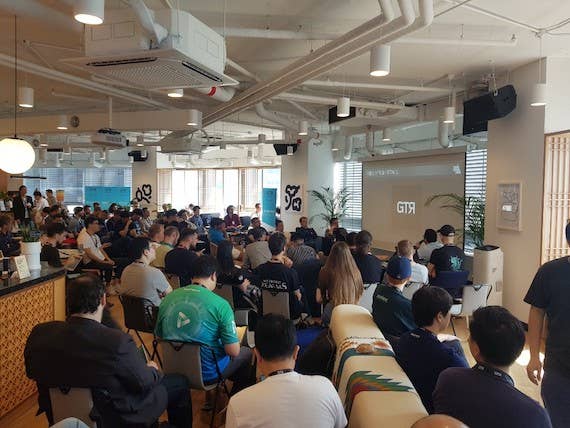 And he notes that, although GTR doesn't really provide the kind of funding very large studios want, he encourages them to reach out if they find the offering interesting -- they may be able to partner in other ways.
More specifically though, Mähler says studios are a good fit for GTR's accelerator if they are at a point where they are ready to scale up and grow. Teams with four years of game development ahead of them aren't great fits, but those with a year or two left who are ready to increase team size, seek investment, or find publishers are a better choice.
"Tell us which part of the market you're targeting. What age groups and countries and why? That's what's really interesting"
Mähler is insistent that teams applying have at least a playable demo. Generally, he recommends pitch decks between ten and 15 pages, and he offers some specific advice for putting those together.
"I love the pitch decks that tell us who you are targeting," he says. "What I mean by that is a lot of game companies make a slide which basically says the global gaming market is $100 billion -- or whatever it is at the time -- and they're like, 'We're gonna target PC and console gamers.' And that slide is pointless, you know? Instead, tell us which part of this market you're targeting. What age groups and countries and why? That's what's really interesting to us. You can never catch the global market. You don't have the multi-million dollar budget of bigger companies.
"When you're creating a game, I'm sure you have in the back of your head that 'RTS gamers will love this' or 'People between the ages of 20 and 40 who have a Switch will love this' or whatever. We'd love to see slides where you explain why a certain type of audience will like your game, rather than being too generic... And if you are targeting global, then that's a very ballsy move, and you need to tell us why you're going to succeed in doing so."
More broadly, Mähler likes to see teams with a somewhat confident idea of how they want to grow. And while those pitching don't necessarily need to already be an established company when they apply, they will be required to form one in order for GTR to be able to invest.
"If you're a three-man team, and you're gonna stay a three-man team for the next five years, then the best we can do for you is maybe finding new publishing deals for your games," he says. "But generally, we're looking for studios that want to grow into profitable companies. We're not looking for companies that are two or three people and are intending to develop games with two or three people for the next 20 years. That's okay, of course, but we want to be able to be a good partner for you. Our entire company is built upon helping you grow."
The cut-off date for applications is September 30, and Mähler wants to encourage any studio who thinks the program might be a good fit to apply. Teams from any company except China are eligible, and there are no fees to apply or to participate in the program if selected. The top 20 studios invited to the conference in Malta will be announced privately in late October.