How PopCap Nearly Went Public
And why John Riccitiello was the man who changed its mind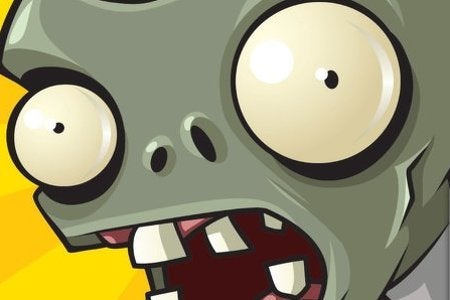 Dennis Ryan, EVP of worldwide publishing at PopCap Games, has revealed that the company was planning to go public right before EA stepped in to acquire it last July.
"The scenario was basically that we were going down the path of considering a public offering and talking to banks and that was the default choice, we thought that's what we were going to do," said Ryan.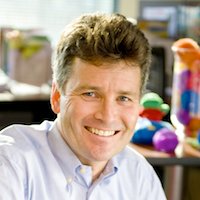 He was quite open about the scenario, and said that it was board members who suggested that the company talk to some of the publishers that had approached it about an acquisition in the past.
"And we didn't know how that was going to turn out, but then John Riccitiello, the CEO of EA, he made it really clear what their strategy was in terms of digital," he said.
"His clarity of vision in terms of where EA was going is a key, if not the key reason that we're here in this room today," he added.
The more you talk to Ryan the more you realise how close the company came, and again and again he reiterates that an IPO was the initial decision. But he cites Riccitiello's commitment to quality (and points to the publisher's Metacritic scores since the EA CEO came on board) as one of the key reasons for the acquisition.
"Second was his vision of the importance of digital and connected franchise, game franchises, across digital platforms. And managing players and serving players the content they need and want based on understanding who those players are and what they played and he's very much committed to that," he continued.
"And you can see, in terms of the recent earnings calls they had, in terms of growth of digital and how big that is, it's pretty significant."
John Riccitiello's clarity of vision in terms of where EA was going is key.
When news of the acquisition went public PopCap fans were worried that somehow EA's big business style would taint the casual favourite, but so far, so good. Despite its success we're not on Plants Vs. Zombies 16, and PopCap is still making addictive games with a quirky sense of humour.
"Their commitment to quality and respect of IP together with their vision for digital and connected gaming across platforms. That's the reason why we signed with EA. And of all the companies that we spoke to they were the ones that were most aligned on those dimensions."
Ryan said respect for its IP was a core value, but it was one that they were lucky enough to have the resources to hold to it.
"There's plenty of great developers and studios out there that would speak about the desire to do that as passionately as PopCap, and have not done it, and it's only just because of the practical realities that they face," he explained.
"So are we better than them or are we luckier than them? Kind of a combination." He breaks into a smile.
For now PopCap is focused on Solitaire Blitz, the successor to the crazily successful Bejeweled Blitz, and in the PopCap studios work on the company's next big IP, Popcorn Dragon, is underway. And EA are a big part of ensuring the games' successes.
So are we better than our competitors or are we luckier than them? Kind of a combination.
"One of the reasons we combined with EA besides the cultural fit and strategy fit is that there are opportunities where we thought we could expand our operation more quickly being part of EA," said Ryan.
"Examples of that would be we had been in mobile for a long time, but EA is the best publisher on mobile games historically."
It's worth pointing out at this point that Bejeweled Blitz on iOS currently outperforms the Facebook version on every important metric. Consumers play longer, they stay longer and, crucially, they pay more.
"If our mission at PopCap was to entertain the world with games, to do that you have to participate on all different platforms and EA seemed like a good fit for that."