How Denuvo is tackling cheaters who think outside the box
Publishers face an uphill battle as cheats get more sophisticated and harder to detect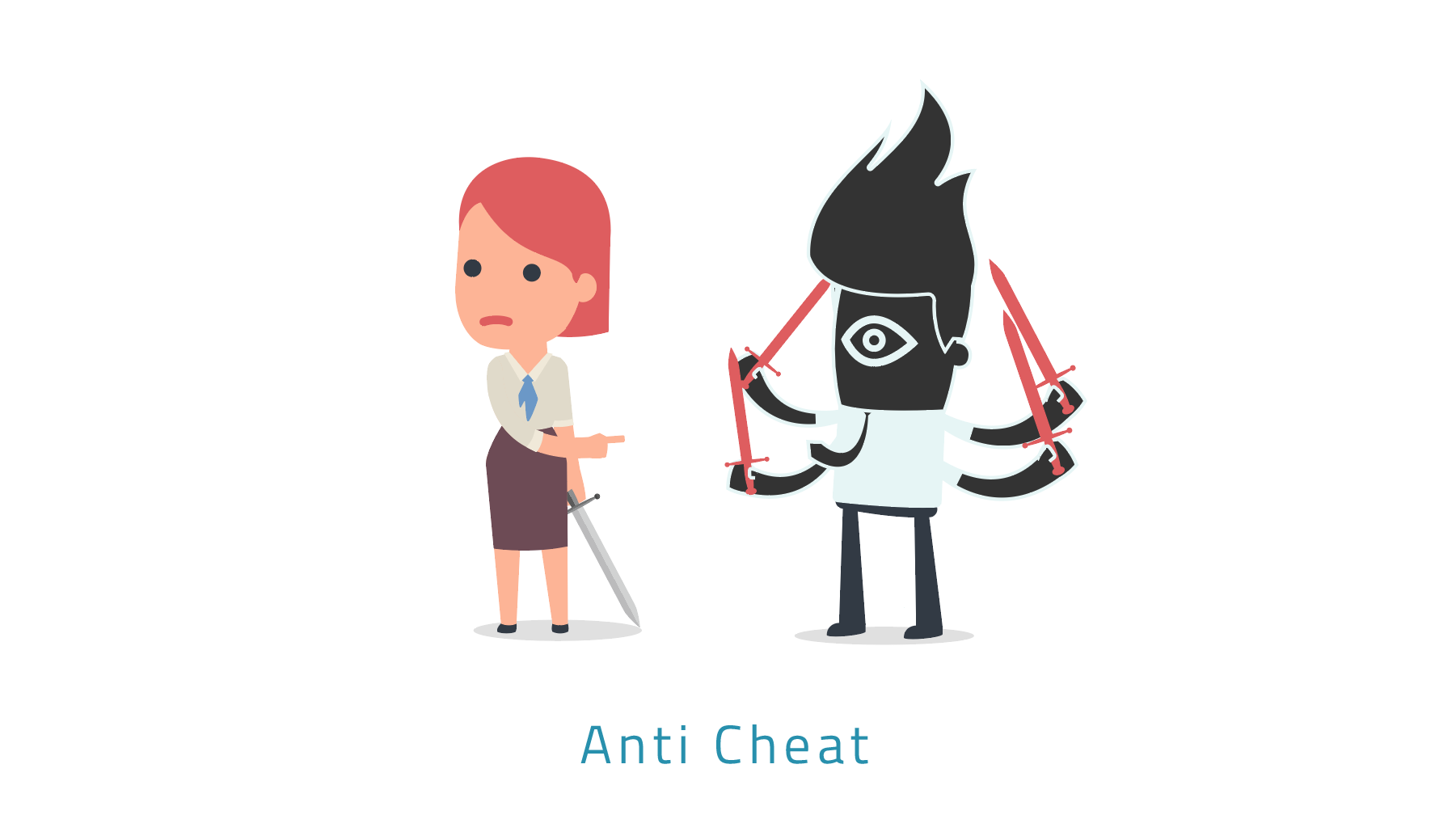 The rise of service-based games and esports has created fertile ground for cheaters, and while it may damage player experience, it's also bad for business.
According to data from a survey conducted by anti-tamper firm Denuvo, 77% of players are likely to permanently quit playing a game if they feel cheaters are impacting their experience. Additionally, 48% said it would stop them from buying in-game content.
With more and more developers turning to in-game monetisation, these numbers should be of concern, especially when considering that nearly half of players are negatively impacted by cheating at one point or another.
"It is a huge problem in the games industry," Denuvo and Irdeto sales director Elmar Fischer told GamesIndustry.biz at GDC this year. "It was one of the main reasons why we wanted to do something. We're all gamers at the end of the day, and we like to have a fair playground."
Denuvo -- which was last year acquired by security platform Irdeto -- recently launched a new anti-cheat system which uses hardware security features offered by Intel and AMD, combined with machine learning to maximise cheating detection and minimise false positives.
Over the last few years, Denuvo has drawn the ire of gamers for how its anti-piracy tech reportedly hurt the performance of certain games, such as Tekken 7, Rime, and Sonic Mania.
"The game's performance when it really matters, is not influenced at all... There shouldn't be any lag"

Elmar Fischer
However, Fischer is confident that new anti-cheat tech won't have won't negatively impact gameplay.
"The game's performance when it really matters, is not influenced at all... There shouldn't be any lag," he said, leaving open the idea that other areas of the game -- such as load times -- might be affected.
It does raise an interesting conundrum as to how much a publisher might be willing to sacrifice in order to protect its game and revenue. If potentially longer loading times are all that's at stake, is it reasonable trade-off for clamping down on cheaters who fundamentally undermine the gaming experience?
Cheats are also getting more sophisticated, a problem made worse by just how profitable cheating software has become for its developers. While some are making just a few thousand dollars a month -- not a bad haul for one person -- others are reportedly pulling in millions of dollars a year. However, the black market nature of the business makes it impossible to accurately track.
"I think because it's become easier for people if there's a monetary value to the code as well," added Lau Zuydervelt, Irdeto product marketing specialist. "So if they write a particular tool that allows you to cheat, there's revenue in it for them too. So it becomes easier for them to market it and get exposure, or to get a userbase with people to actually buy the cheat, which then gives them a means and motivation to maintain that cheat and to keep it undetected.
"Some of the cheats... [are] pretty complicated. They didn't go undetected because we did find them in the end, but by looking at those type of cheats, you can see that people have really thought outside of the box."
Denuvo highlighted some of the more advanced means of cheating. The standout example was a middle-man program which pulled sensitive data from the game, such as enemy player positions, and displayed it on a second screen device like a smartphone.
"You need to decide at what point that you trust the accuracy you've got"

Lau Zuydervelt
Another example are aim-bots which emulate human behaviour, such as a certain level of inaccuracy. This is achieved by using machine learning to study skilled streamers, and set the parameters for what is an acceptable level of skill.
The ingenuity of these cheats is how difficult they are to detect. They either won't appear in anti-cheat screenshots, or are just not as obvious as traditional aimbots. In fact, even Denuvo can't guarantee it will detect everything like this, but what it can do is flag problematic players as possibly cheating.
"The ultimate gain of the cheater is to have that competitive advantage," said Zuydervelt. "Based on the actions of the player, you can still make a pretty educated decision with the machine learning on whether someone is cheating.
"You wouldn't necessarily know specifically what they are using. You can see from their behaviour they are cheating, but it's not necessarily the case that you can say this is exactly how they do it. But [the anti-cheat tech] will definitely give you an idea if they are using something to get that competitive advantage."
Ultimately Denuvo's tech doesn't make any decisions, or issue any bans, it just flags behaviour and lets the publisher use that information how it pleases.
"You need to decide at what point that you trust the accuracy you've got," Zuydervelt continued. "You [might] want to do an automatic ban on a particular player, and each game publisher will have a different opinion on what point they need to automatically ban. But it's then up to then on what counter measures they want to take. So whether it's human intervention, whether there's additional checks to confirm."
Denuvo is candid in saying that it cannot eliminate all forms of cheating, but by tackling the obvious problems that have a detrimental impact on the game, it hopes to protect publisher revenue and maintain a player experience that feels fair.