Hotline Miami denied classification in Australia
A sequence of implied sexual assault is at the core of the problem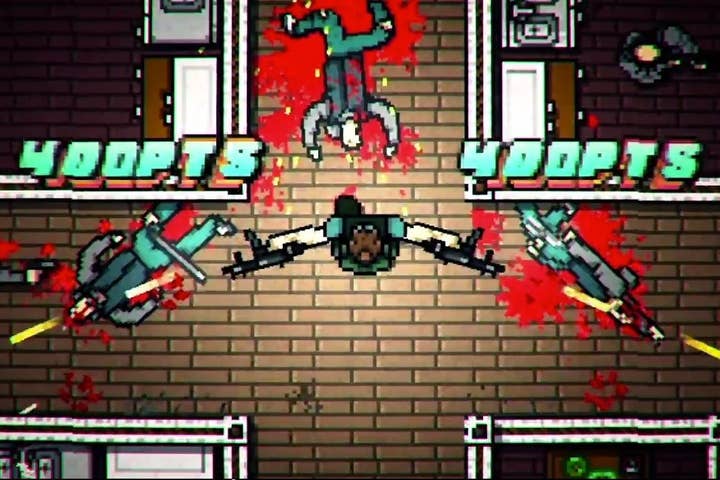 Hotline Miami 2 has been denied a rating by the Australian classification board due to a scene of implied sexual violence.
Hotline Miami 2 was met with the dreaded "RC" label, which stands for "Refused Classification." Any game that receives this judgement has been found to, "depict, express or otherwise deal with matters of sex, drug misuse or addiction, crime, cruelty, violence or revolting or abhorrent phenomena in such a way that they offend against the standards of morality, decency and propriety generally accepted by reasonable adults to the extent that they should not be classified."
Kotaku Australia acquired a more detailed copy of the classification report, which indicated that the most problematic sequence was the very same one that stirred debate back in 2013. However, Eurogamer has noted that the scene, which involves the brutal sexual assault of a female character, is later revealed to be part of a film, in which the participants are actors simulating the behaviour.
When the discussion over the scene first started in September 2013, Dennaton, the game's developer, said he was considering making alterations, and perhaps even excising the scene altogether.
"I respect people's comments and the fact that people voiced them. That's how they feel," he said. "Our scene made them feel this way, so we have to think about why and if there's something we can do to make it better. I don't think it's right to just say, 'You're wrong. You're just looking at it wrong.' That's not the way to go."
While some people will object to any scene such as this, it's worth noting that Australia's ratings board has made similar decisions regarding games in the last few years - Saints Row IV and State of Decay being two prominent examples, both of which are widely available elsewhere in the world.
We have contacted Devolver Digital, the publisher of Hotline Miami 2, for its response to the decision.