HoloLens dev kit ships Q1 2016
Consumers will have to wait as Development Edition of Microsoft's augmented reality tech will cost $3,000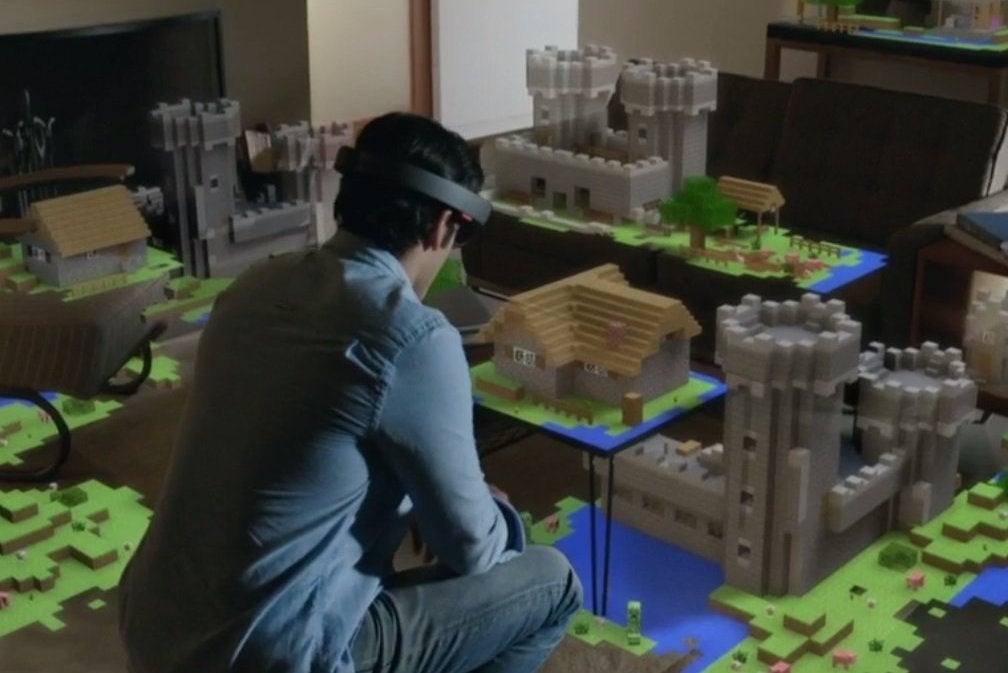 HoloLens hits next year, but it won't be cheap. During a Windows 10 devices event today, Microsoft announced a Development Edition of its augmented reality headset will begin shipping in the first quarter of 2016 with a $3,000 price tag attached.
That price tag sounds exorbitant for gamers, but it falls in line with Microsoft's stated strategy for the device. In July, Microsoft CEO Satya Nadella said the HoloLens' first iteration will be "more about developers and enterprise scenarios" than gaming.
"Gaming will always be a scenario and there will be other entertainment broadly," Nadella said. "But, with the V.1 of HoloLens, I want us to push a lot more of the enterprise usage."