HMV boss: Won't bet my house on chain seeing 2021
But departing CEO Simon Fox says retailer has "wind at its back again"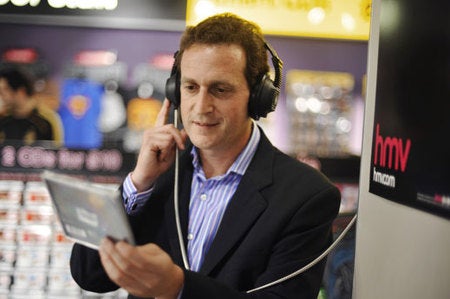 Simon Fox, the soon to depart CEO of retailer HMV, has told a national newspaper he's not expecting the chain to be around in ten years' time.
Asked by the Telegraph if HMV would celebrate its centenary in 2021, his answer was clear.
"That's a big bet. I'm not betting my house on that... I don't think my wife would be happy."
"The last year has been a difficult and challenging one," he admitted, although went on to say later that "we were sailing into hurricane winds but we have got to a position where the sea is calm and we have the wind at our back again."
The interview also revealed the company was expecting a £10 million profit from the current year, and that suppliers like Universal and Disney had been key to that, offering lower prices in return for a stake in the company.
Fox announced his departure from the company last week. He will be replaced by former Jessops chief executive Trevor Moore.