Hitman 3 surpasses its predecessor to claim No.1 | UK Boxed Charts
The PS5 version accounted for nearly half of the sales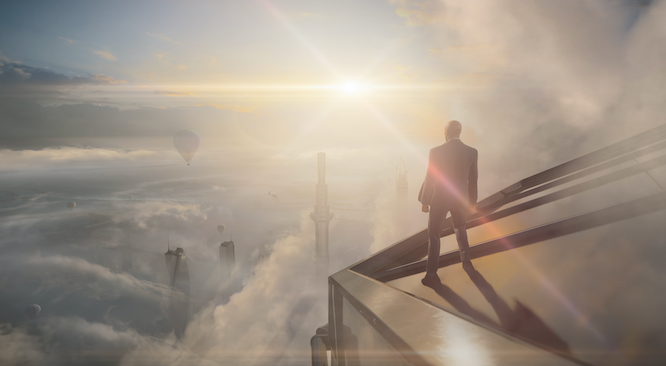 Hitman 3 has taken No.1 in the UK boxed charts, with launch sales up 17% over its predecessor.
Developed and owned by IO Interactive, Hitman 3's boxed release was handled by Square Enix, the company that previously owned the franchise before letting it go. The last game, 2018's Hitman 2, was published by Warner Bros.
The PS5 version of the game was by far the dominant edition, accounting for 49% of sales. The Xbox version accounted for 27%, while the PS4 version made up 25%. Of course, this is just physical games, the majority of Hitman 3's sales will have taken place in the digital download space.
Hitman's chart-topping debut means that Animal Crossing: New Horizons drops to No.2, although only 800 games separates the two titles. Animal Crossing's sales dropped 8% week-on-week.
Some new PS5 consoles were released in the market last week, which had a positive impact on a few titles. Spider-Man: Miles Morales is up 161%, jumping from No.12 to No.4, Demon's Souls re-enters the charts at No.27 with a 291% sales increase, and there were sales bumps for Call of Duty: Black Ops Cold War (up 56% and driven by the PlayStation version) and Assassin's Creed Valhalla (up 7%, but with the PS5 version up 174%). In total, PS5 game sales increased 324% week-on-week.
Another big riser was Ring Fit Adventure. The Nintendo Switch fitness game has frequently jumped up the charts during the pandemic whenever new stock comes into the market. The game rises to No.7 with a 47% sales rise.
Here is the GfK Top Ten for the week ending January 23rd:
| Last Week | This Week | Title |
| --- | --- | --- |
| New Entry | 1 | Hitman 3 |
| 1 | 2 | Animal Crossing: New Horizons |
| 2 | 3 | Mario Kart 8: Deluxe |
| 12 | 4 | Spider-Man: Miles MoralesCall of Duty: Black Ops Cold War |
| 7 | 5 | Call of Duty: Black Ops Cold War |
| 4 | 6 | Grand Theft Auto 5 |
| 10 | 7 | Ring Fit Adventure |
| 3 | 8 | Just Dance 2021 |
| 5 | 9 | Minecraft (Switch) |
| 6 | 10 | FIFA 21 |