Hitbox.tv lands $4 million in funding
Latest investors in game-streaming site include World of Tanks publisher Wargaming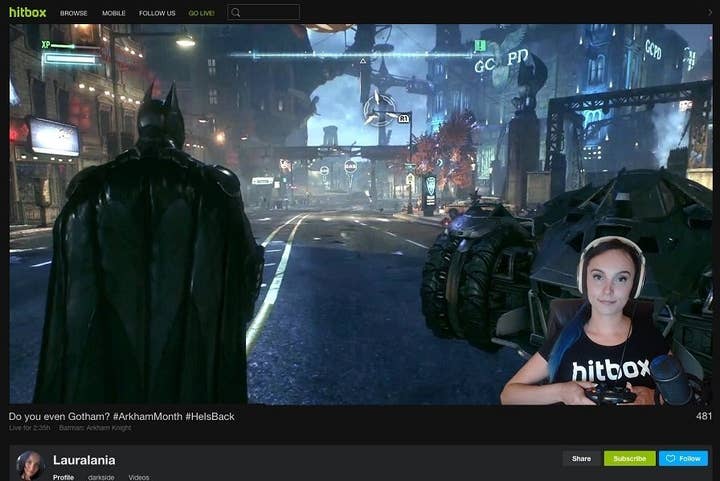 Hitbox.tv wants to go toe-to-toe with YouTube and Twitch, and has found some people willing to bankroll that fight. The game-streaming site today announced that it has closed a $4 million growth round of investment intended to help the Austrian company bolster its North American operations and expand its global reach.
The investment round was led by another Vienna-based company, venture capital firm Speedinvest. Others backers include World of Tanks publisher Wargaming, North Base Media, and unspecified angel investors. Wargaming's contribution will also see that company's chief strategy officer Sean Lee added to Hitbox.tv's board of directors.
"Supporting live streaming for our games and fans has always been a key pillar in our strategy for growing our online presence," Lee said "Hitbox allows us to truly make live streaming an extension of Wargaming and our titles through the ability to integrate game data into the broadcast. Gamers will be able to share their experiences easier than ever before and our channels will have the robust infrastructure AAA gaming demands."
Hitbox.tv CEO and co-founder Martin Klimscha stressed the company's ability to compete in the live-streaming field by differentiating itself through technology and community management. On the former, Hitbox.tv said it will be the first company to broadcast eSports events in 4K resolution at 60 frames per second. On the latter, the company has rolled out a program to allow all broadcasters on the platform to benefit from revenue sharing through ads and subscriptions.
"While many of our peers thought there was no room for a new competitor next to the industry giants in this space, we were right to focus on technological innovation and foster a friendly and dynamic community of gamers, which has helped us to grow to more than 6 million dedicated fans in less than two years," Klimscha said.
Last year, Hitbox.tv closed a seed round of investment that attracted $1 million from angel investors, including Speedinvest.