Hiro Capital, Yogscast and Sega are meeting devs at GI Live: Online
Nine more companies join the digital event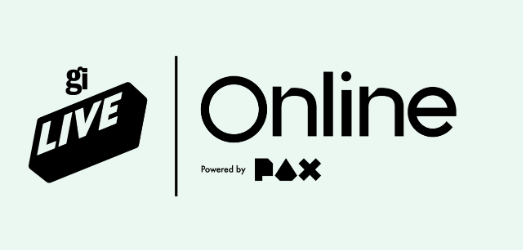 GI Live: Online has just got bigger with nine more publishers and investors joining the event.
Digital Extremes, Focus Home Interactive, Hiro Capital, Makers Fund, Marvelous Europe, Sega, Transcend Fund, XR Games and Yogscast are the latest additions to the show, which takes place Tuesday, May 31 - Wednesday June 1. They join Bandai Namco, Devolver Digital, EA Originals, GamesCo London, LEGO Ventures, Snail Games US, Twitch and Valve.
For $30 (under £25) developers around the world have the chance to connect with these companies via our virtual meeting system, which runs for over 24 hours across the two days.
The ticket price also includes access to our roundtables, where developers can speak with Valve, Yogscast, Curve Games and Kowloon Nights (with more to be announced) in a group setting.
We will also be hosting a series of talks over the course of the two-days. The talks will cover areas including investment, publishing, marketing, the metaverse and more.
Speakers include Take-Two's Strauss Zelnick, Velan Studios' Guha Bala, Zordix's Christina Seelye, game developer Rami Ismail, Diva Agency's Emily Britt, Curve's Jo Cooke, Warner Music's Alex Kamins, Lego Venture's Rob Lowe, Hiro Capital's Cherry Freeman and many more. Check out live.gamesindustry.biz for the list of speakers. All talks are pre-recorded and available to watch after they've aired.
In addition to the normal tickets, attendees can also buy an add-on ticket for additional promotion to event attendees and to readers of GamesIndustry.biz.
Interested in sponsoring and speaking at GI Live: Online 2022? Contact George Corner for more information or to receive our media pack.