Hilco to save half of HMV stores
Also in talks with entertainment brands, while reports suggest Hilco's bid for chain was not the biggest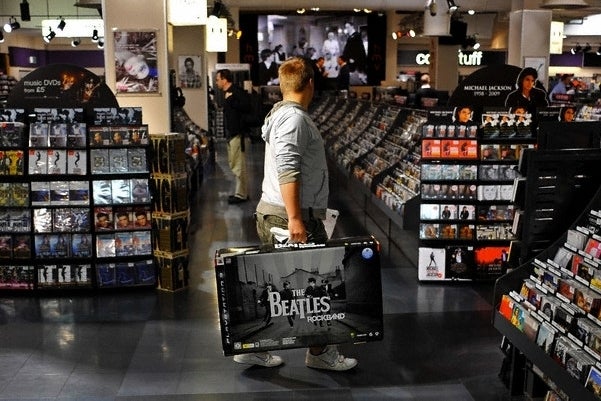 According to the latest reports, Hilco plans to rescue around half of HMV's 223 UK stores. The retail restructuring group is also in talks with the major entertainment brands about a credit deal.
The Daily Mail reported the news, and added that Hilco is also in talks with HMV's landlords. This follows the news that Hilco acquired the debt of the retail chain last week.
In the past Hilco came to the rescue of HMV Canada, and is also currently in talks with administrators about the fate of other troubled UK retailer Jessops. This detail seemed to lead the paper to speculate on the likelihood of Jessops concessions appearing in HMV.
Meanwhile The Telegraph suggests RBS and Lloyds rejected a number of larger bids from companies for HMV, choosing Hilco in the hope it could save the high street brand.
It reported there were around 50 investors interested in HMV, with offers of up to 4p in the pound more for HMV's debt than Hilco offered. There were also offers for assets, like £20 million for the Oxford Street store.
HMV went into administration two weeks ago. The company employs around 4,350 people in the UK.