High on Life is 2022's biggest Game Pass launch
Squanch Games' shooter is also the largest third-party launch in the service's history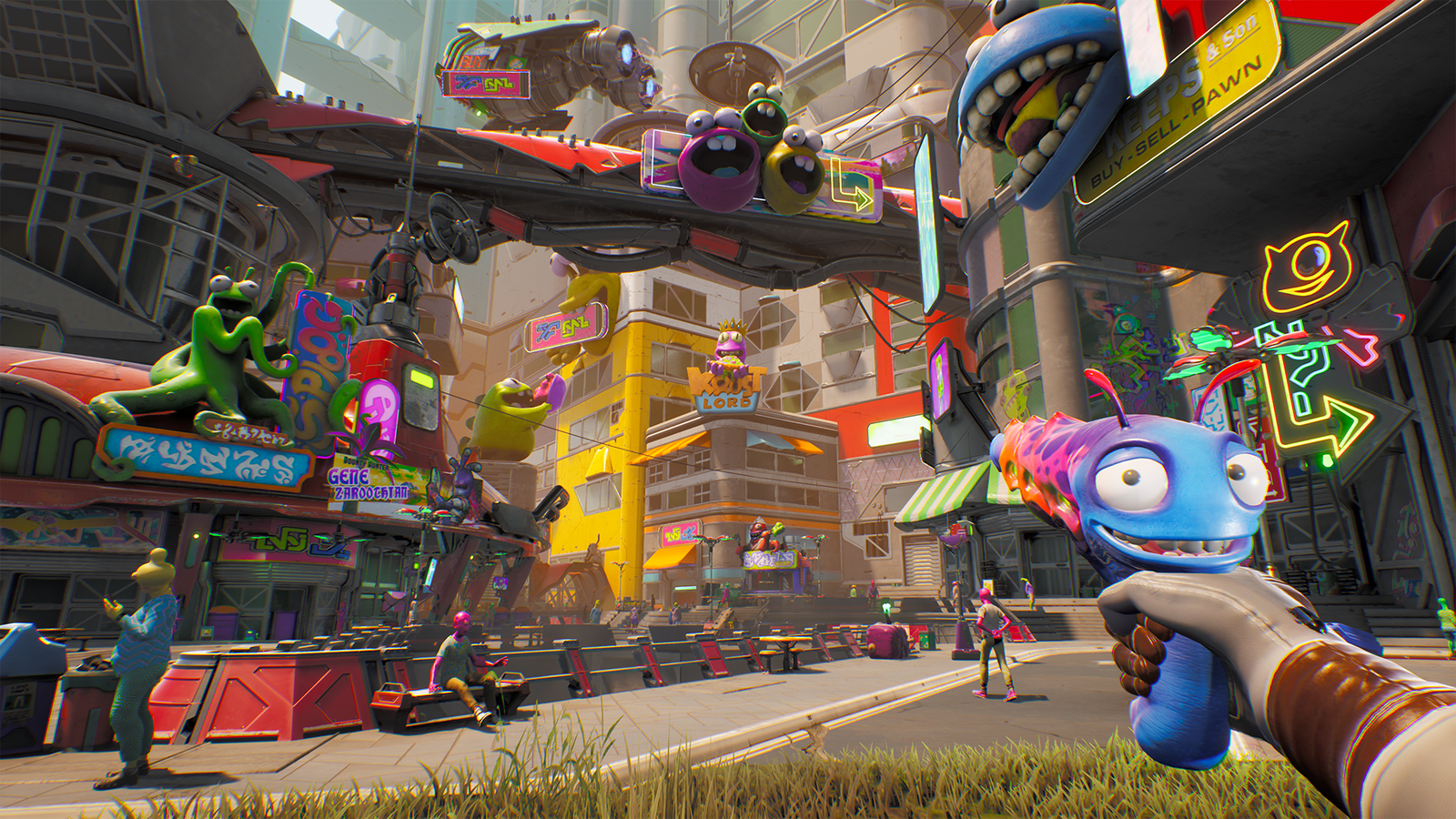 High on Life has been confirmed as Xbox Game Pass' largest launch of the year, as well as the biggest single-player release on Game Pass since the service launched.
According to Xbox, Squanch Games' cartoon shooter is also Game Pass' biggest third-party launch of all time.
The title, led by Rick and Morty creator Justin Roiland, has been sitting atop Game Pass' most popular games tab since its launch earlier in December.
Xbox said that its popularity is measured by the number of hours played in the first five days of release.
"This was our first time launching a game with Game Pass," said Squanch Games studio director and COO Mike Fridley. "And we've been blown away by the response from the players who have made us the most popular game on Game Pass right now. When Squanch Games was first created, it was to make the games we wanted to play – and Game Pass is helping us reach the players that want to play those games too."
Xbox general manager of content planning Matt Percy added: "High On Life is an incredibly unique title that we've been excited about for a long time."
Back in October, it was reported that Microsoft's gaming subscription service failed to hit growth targets set out by the company for the second year running.
The firm had its sights set on a growth rate of 73%, but saw an increase of just 28% for the last fiscal year.
On Monday, a public survey suggested that Xbox may be looking into in an ad-supported tier of Game Pass. A lower price point of $3 a month would give players access to first-party Xbox games six months after launch.