High Fidelity lays off half of staff, pulls plug on open-source VR platform
Company cuts headcount for second time this year, says it is refocusing on new project early in development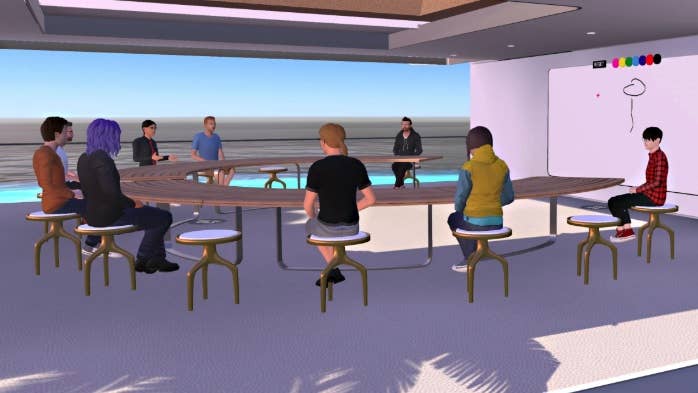 High Fidelity is laying off half of its workforce and halting development on its open-source VR platform. High Fidelity CEO Philip Rosedale announced the moves in a blog post yesterday.
It is the second big pivot for the company this year. In May, it laid off 25% of its employees as it switched gears from building a VR "metaverse" to a narrower goal of building its tech for virtual office spaces.
"We plan to continue to use our technology as our company's primary virtual office but we have decided not to commercialize the virtual workplace application at this time," Rosedale said. "Simply put, having taken a close look, while we can see that remote work is going to continue on its growth trajectory and we do have customers using it -- the opportunity is not big enough today to warrant additional development."
As a result, High Fidelity is halting work on its VR platform and withdrawing its Early Access apps from the Oculus and Steam stores as of January 15. It will continue to maintain its blockchain and High Fidelity Coin stable coin cryptocurrency, but it will stop cashing out people's HFC after that date and close the marketplace where users could spend it.
While High Fidelity is "refocusing," Rosedale said the company isn't giving up on virtual worlds.
"Our new project is different and in early development, which led us to the sobering realization that the incredible and talented team we have built, isn't the one to take us forward," Rosedale said. "Consequently, we will reduce our team size in half effective today.
"We'll be giving those affected time and support to find new positions in the New Year. These people are brilliant pioneers in VR -- developers, designers, program managers, marketers, and support professionals -- but we just aren't ready for their firepower. I've already thanked them in private but let me publicly state my gratitude for all their work. They have pushed the boundaries of VR and I am sure will continue to do so, as other successful High Fidelity alumni have done."
Rosedale added that the company's CTO Brad Hefta-Gaub will be leaving the company next month, but said his departure is not related to the restructuring.